Welcome to the sixty-second installment of the Haunted Montreal Blog!
With over 400 documented ghost stories, Montreal is easily the most haunted city in Canada, if not all of North America. Haunted Montreal dedicates itself to researching these paranormal tales, and the Haunted Montreal Blog unveils a newly researched Montreal ghost story on the 13th of every month! This service is free and you can sign up to our mailing list (top, right-hand corner for desktops and at the bottom for mobile devices) if you wish to receive it every month on the 13th!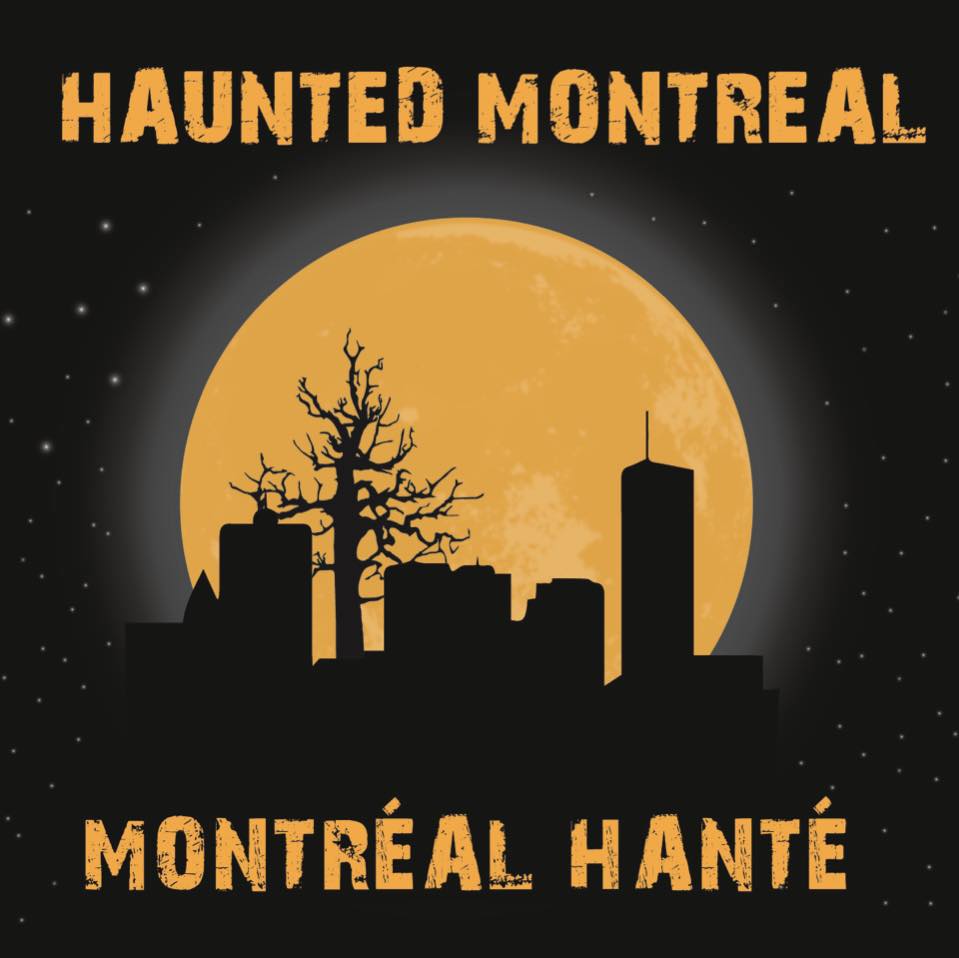 For our October blog, we examine Montreal's Contemporary Ghost-hunters. Montreal has many different groups that seek out local ghosts, unexplainable mysteries and paranormal occurrences. From psychics and mediums to ghost-hunters equipped with tools such as EMF readers, spirit boxes, and temperature guns, there are several remarkable organizations devoted to exploring Montreal's endless paranormal activity.
We interview Dominique Desormeaux of 13 Spirits Paranormal.
As one of the city's leading ghost-hunting experts, he hosts Haunted Montreal's monthly Paranormal Investigation in the old Saint-Antoine Cholera Cemetery.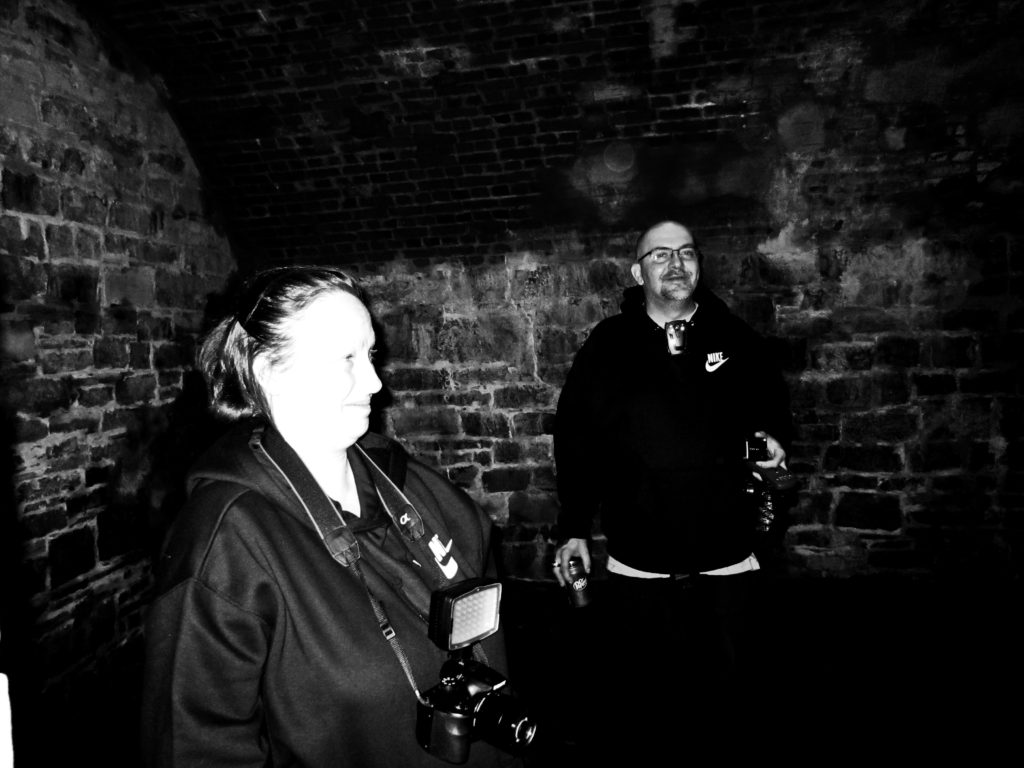 We are also pleased to announce that we have created Haunted Montreal's Virtual Hallowe'en Ghost Tour!
This is in response to the fact that COVID-19 has shut down "all public gatherings" in the city until October 29. It may not be an outdoor ghost tour, but it is as close as we can get!
A professional Haunted Montreal guide will regale guests with the city's most infamous ghost stories and haunted locations in a creepy online atmosphere! Following an hour of live ghost stories, clients will enjoy a Q & A talkback session with the storyteller.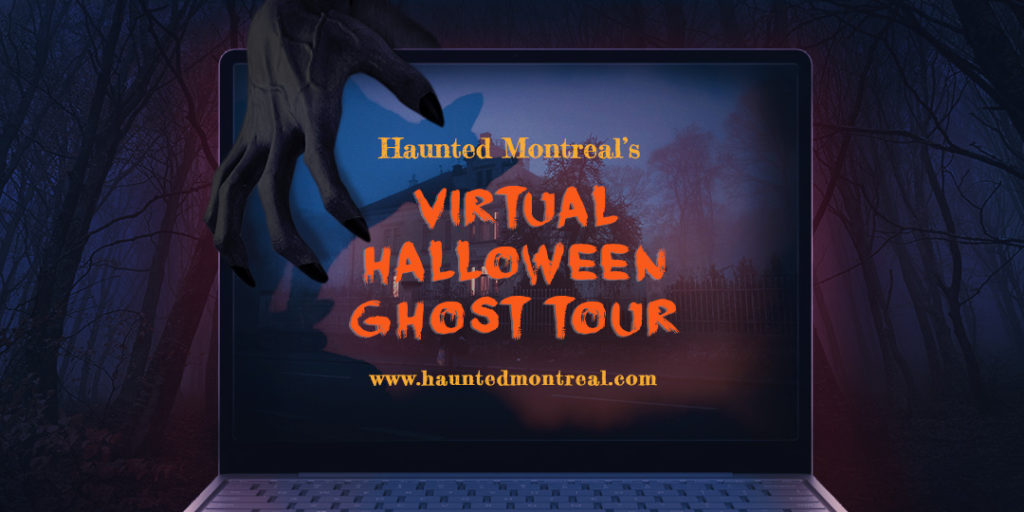 Tickets are only $14.50 and are on sale now!
With a maximum of 30 clients per online event, it is an intimate way to enjoy the Hallowe'en Season at home! Private sessions are also available!
Our regular outdoor season resumes on October 29 and tickets are on sale!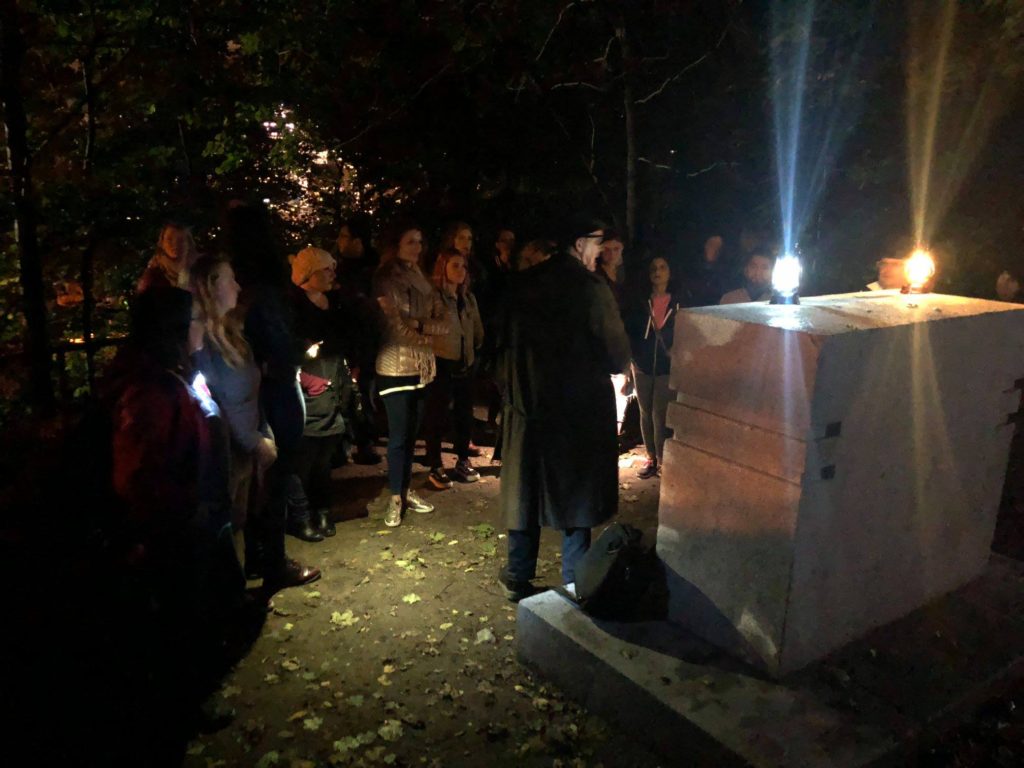 We are keeping our fingers crossed that more government health directives will not cancel it. If so, we will refund all outdoor ticket sales and continue to offer our services online.
Haunted Research
Montreal's contemporary ghost-hunting groups have multiplied over the years and today there are many of them. At last count, Quebec is home to a staggering 532 paranormal groups, along with thousands of individuals who seek out ghosts and the paranormal on a regular basis.
Ghost-hunting has never been more popular! This is likely due to an increase in Paranormal Investigation-style television programs that have emerged over the years like Rencontres Paranormales, Most Haunted, TAPS' Ghost Hunters and World's Scariest Hauntings.

In the Montreal region, some ghost-hunting organizations include APPA Paranormal, R.I.P. Estrie, S.E.P. Paranormal, Enquête de l'obscurite du paranormal, Enquête Montreal, The Montreal Ghost Tracking Group, Montreal Paranormal Investigations and 13 Spirits Paranormal.
This month we interview Dominique Desormeaux, founder of of 13 Spirits Paranormal.
Dominique also hosts Haunted Montreal's monthly Paranormal Investigation: Old Sainte Antoine Cemetery as well as leading ghost tours.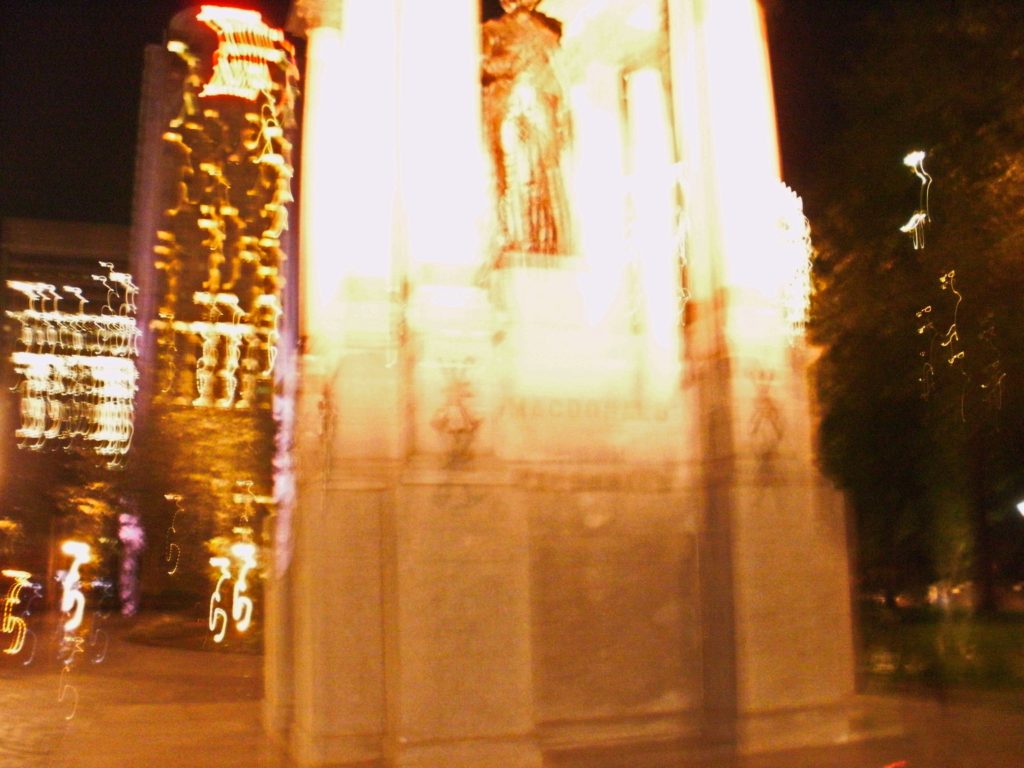 He is considered one of Quebec's foremost experts on all things paranormal.
HM: Can you tell us briefly, what a paranormal investigation is?
Dom: In a paranormal investigation, the goal is to try to capture some proof that ghosts exist and to find the keys that will help us understand the nature of any given haunting phenomena. The paranormal investigation deals with a broader range of topics from ghosts to psychic phenomena; from out-of-body experiences to near-death experiences; from Bigfoot to little green men – and everything in-between. We build up files, do research on the history and demystify.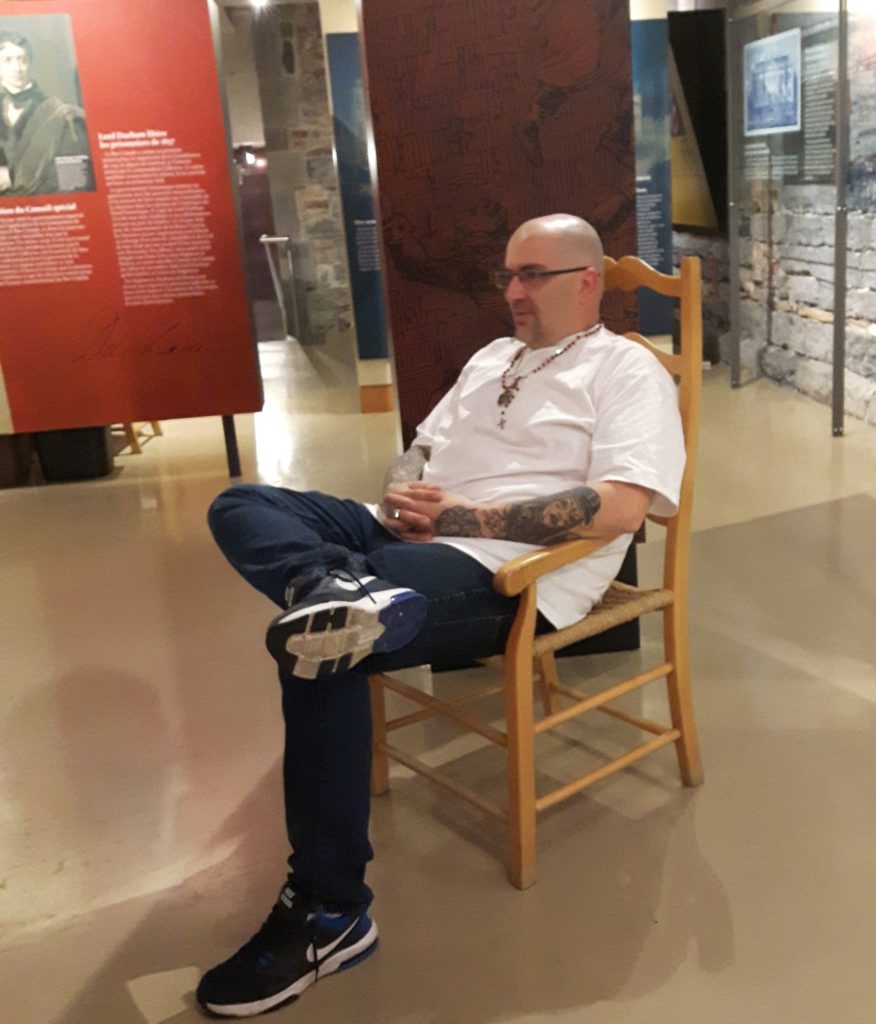 HM: How long have you been carrying out paranormal investigations?
Dom: I have been in the domain now for the past 22 years. I started my first paranormal group call D.P.S. (Dom Paranormal Society), then left for a short time and came back with another group call APPA Paranormal for 4 and a half years. In 2014, I created the group that I have now: 13 Spirits Paranormal.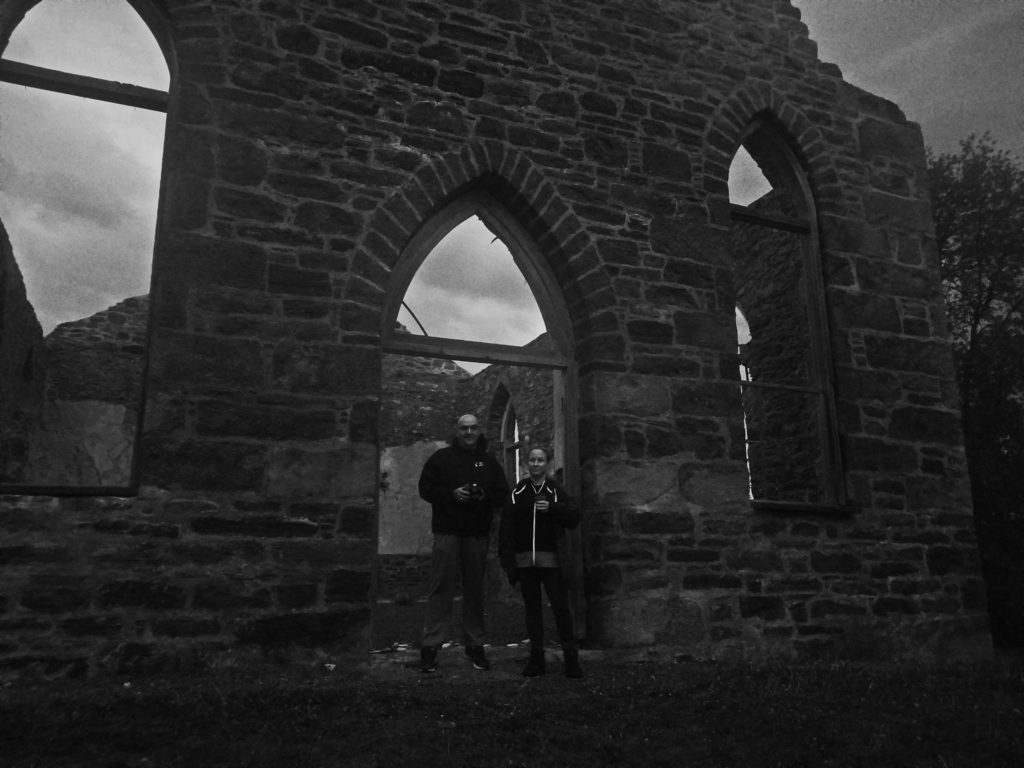 HM: When did you first become interested in the paranormal?
Dom: As far that I can remember, at the age of three my interest began in the paranormal.
HM: What drove you to become a professional ghost-hunter?
Dom: When I was young, I would see a black shadow at the end of my bed every night that got me asking questions trying to find out what was happening. Later, at the age of ten, another big event pushed me, even more, to try to understand. After that, the age of 12, I met a real ghost from my past. These bizarre events pushed me to do paranormal research, from reading books to watching videos and TV shows.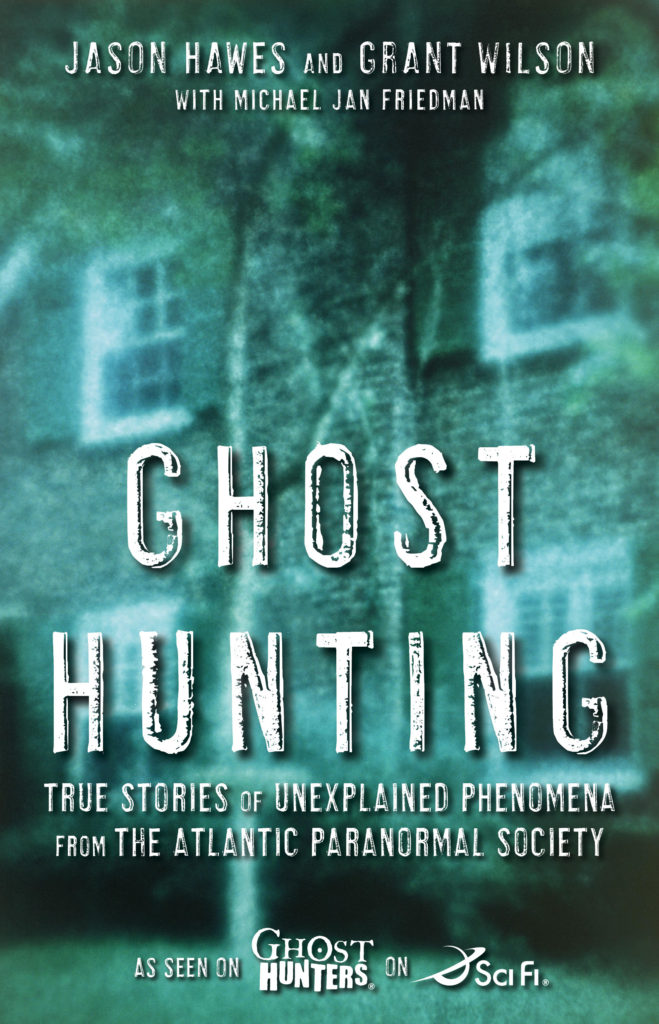 In 1999, I decided it was time to find more answers and so I started my team.
HM: Tell us about 13 Spirits Paranormal.
Dom: The "13 Paranormal Spirits" is a team of experienced investigators in paranormal phenomena. We are based in Blainville, in the Laurentians. We travel all over Quebec, Canada, and U.S.A. to help people who need help with paranormal phenomena they are experiencing. We help them understand these situations, both in private and historical places. All of our services are free. For more information, contact us by email at 13spiritsparanormal@gmail.com.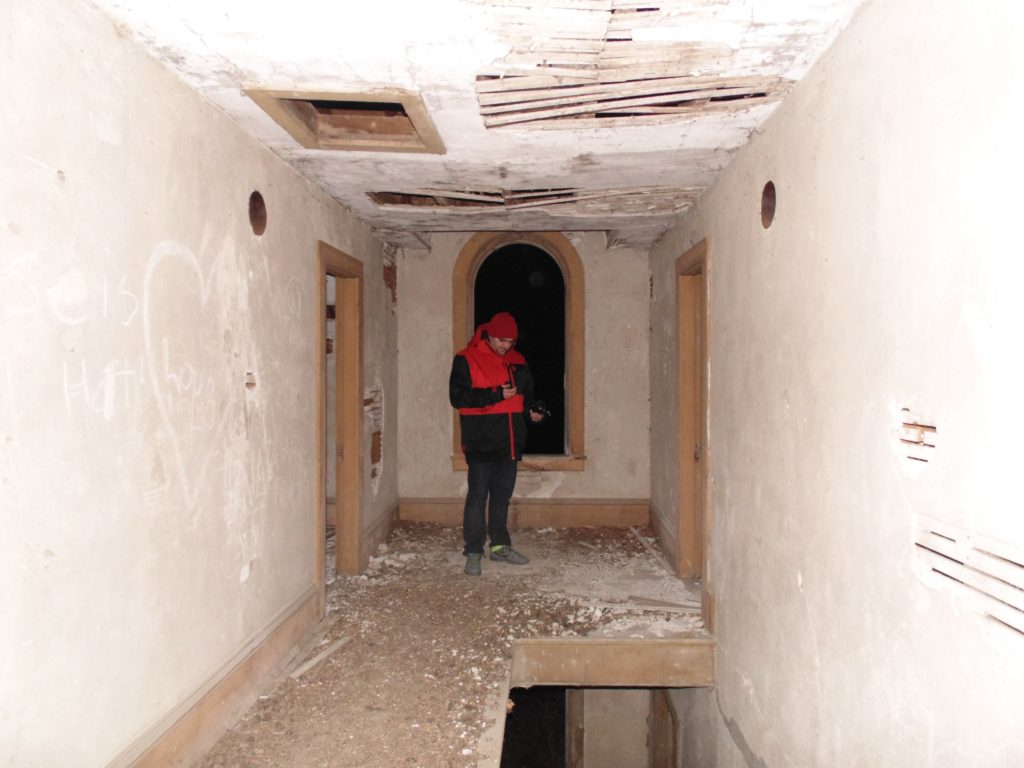 HM: What types of tools do you use during an investigation? Can you briefly describe them and how to operate them?
Dom: First off, a digital voice recorder to conduct EVP sessions. That stands for "electronic voice phenomena," but can encompass any mysterious sounds or voices from spirits in the vicinity.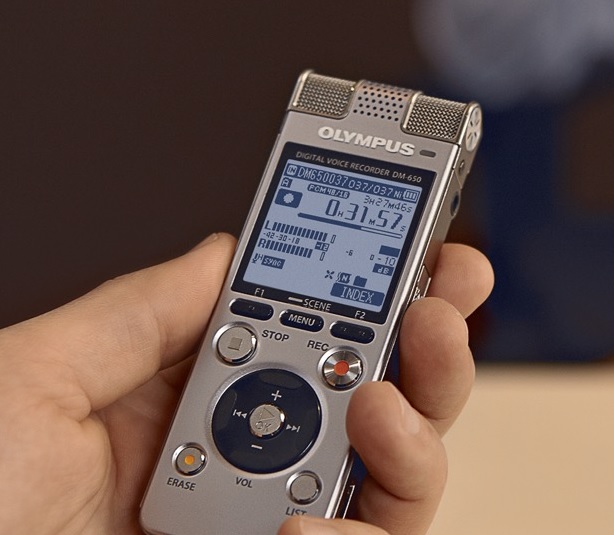 These hand-held, battery-operated devices are an essential tool for any paranormal investigator
Secondly, a digital camera/ video camera with a night vision function is a must-have. They're essential for capturing everything from unexplained light anomalies and shadow figures to mysterious creaks, thuds, and footsteps.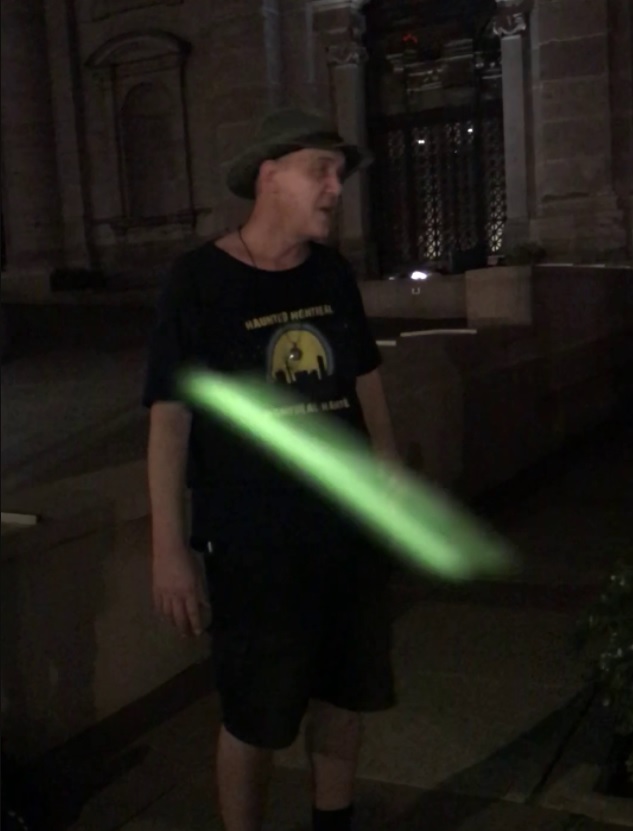 Thirdly, we use K-II ELECTROMAGNETIC FIELD (EMF) DETECTORS. EMF readers locate sources of electromagnetic radiation. Ghosts are thought to emit EM radiation or disturb the existing magnetic fields in a room.
K2 meters are primarily used to debunk spectral sources of EM radiation, but can also be a tool to communicate with ghosts. We've had cases where people are sleeping right next to an old alarm clock, or they don't realize that their fuse box is right below them and could be giving off huge electromagnetic fields. That can cause hallucinations or the feeling of being watched. We move the alarm clock for a week, call us back and let us know. In most cases, they always say it stops. On the other hand, an anomalous EM field in the middle of a room with no obvious source merits further investigation.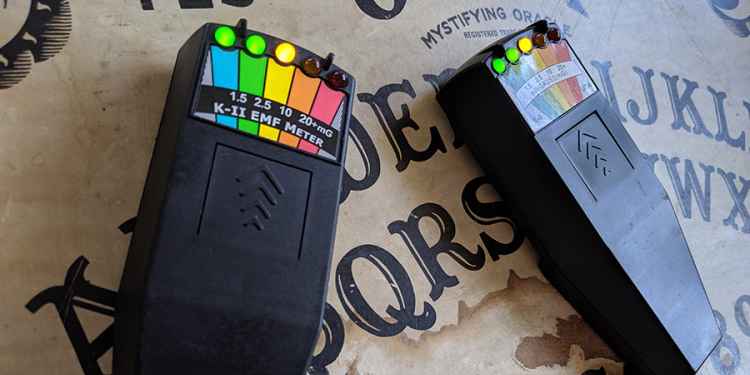 The next tool is an INFRARED THERMOMETER. A regular thermometer can measure the ambient temperature in a given environment. An infrared thermometer can take the temperature of a specific object with a laser. They're handy for detecting cold spots in a potentially haunted area, which ghost investigators say can be signs of otherwise invisible entities. Before an investigation begins, we use an infrared thermometer to identify drafts around windows or air conditioning vents as well as for measuring thermal radiation during the session. They must be held 14 inches in front of the object to measured.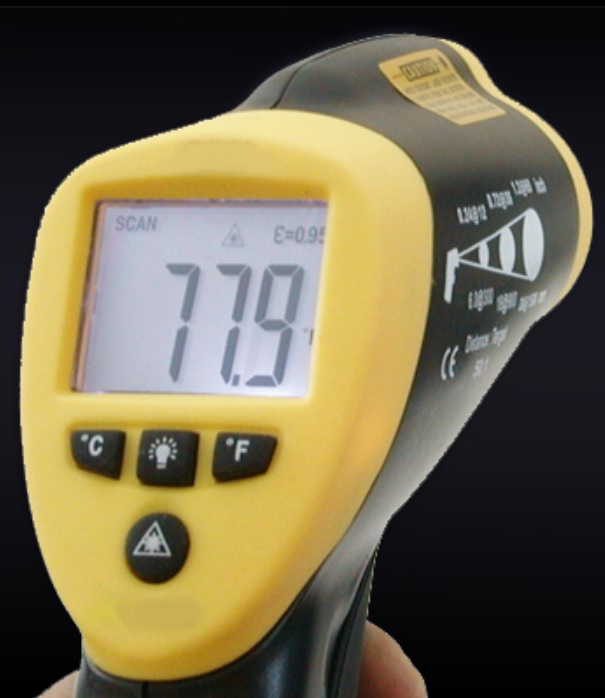 PORTABLE HOME SECURITY is a must for any serious paranormal investigator. It uses motion sensors or vibration detectors to pick up movement in empty rooms. A basic portable home security system, with a couple of sensors and a receiver, is an inexpensive option. Just place the sensor on a table or shelf in an unoccupied room and carry the receiver with you. The receiver will emit an alarm or chime when motion is detected in the empty location, and you can then send in the unluckiest member of your ghost-hunting crew to check it out. Geophone Vibration Sensors (sometimes called Geophones) work in a similar way. They can be set on the floor to detect phantom footsteps or other unexplained movements and will light up when anomalies are sensed.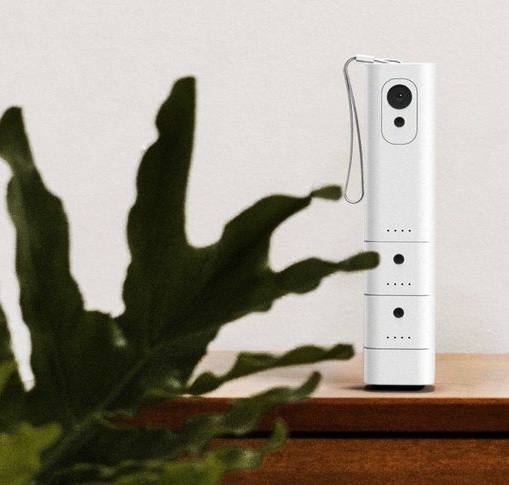 Next are BINARY RESPONSE DEVICES. Binary response devices, or "yes/no boxes," are another important tool. Investigators can ask suspected spirits simple questions and allegedly receive answers through the device – the theory being that spirits can harness the energy in the machine and use it to respond. Different replies are indicated with lights on either side of the gadget: Yes/No questions (green for yes, red for no) and to obtain answers to slightly more complex inquiries, such as "which corner of the room are you in?" (red for left, green for right).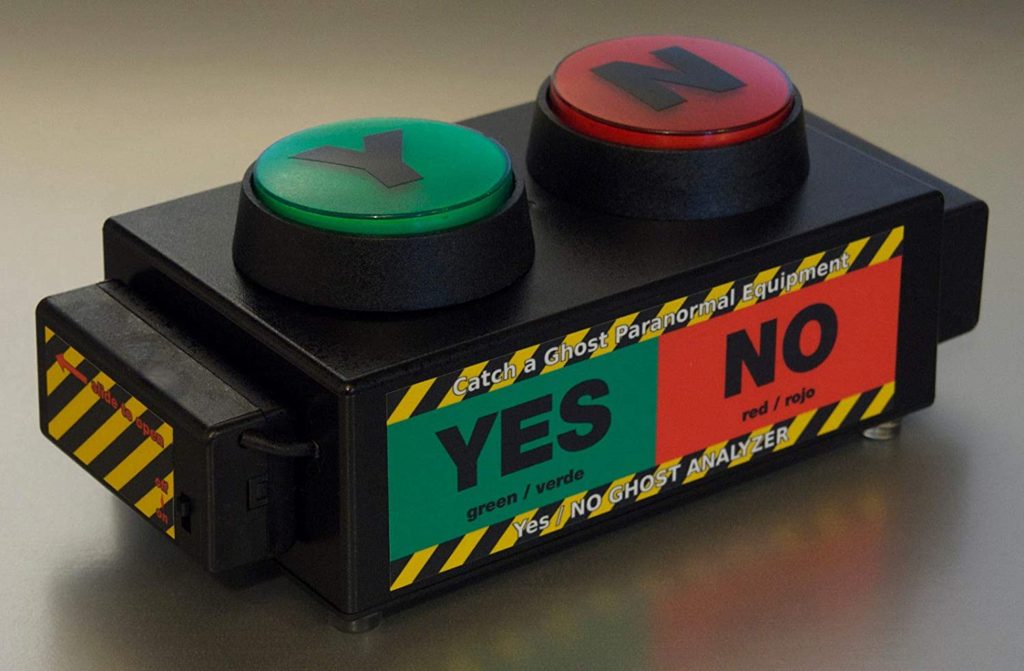 Another great tool is the P-SB7 / sb11 GHOST BOX. There are numerous models on the market, from the popular P-SB7 Spirit Box (and the more advanced P-SB11) designed by Gary Galka of DAS. A ghost box is a catch-all term for a device used to verbally communicate with spirits. Many of these gadgets continually scan radio frequencies, creating a din of white noise. "The idea is the spirit can use that white noise to communicate in some way, either verbally or through EVP sessions. An investigator can simply listen for disembodied voices, or ask questions into the void and hope for an answer from beyond.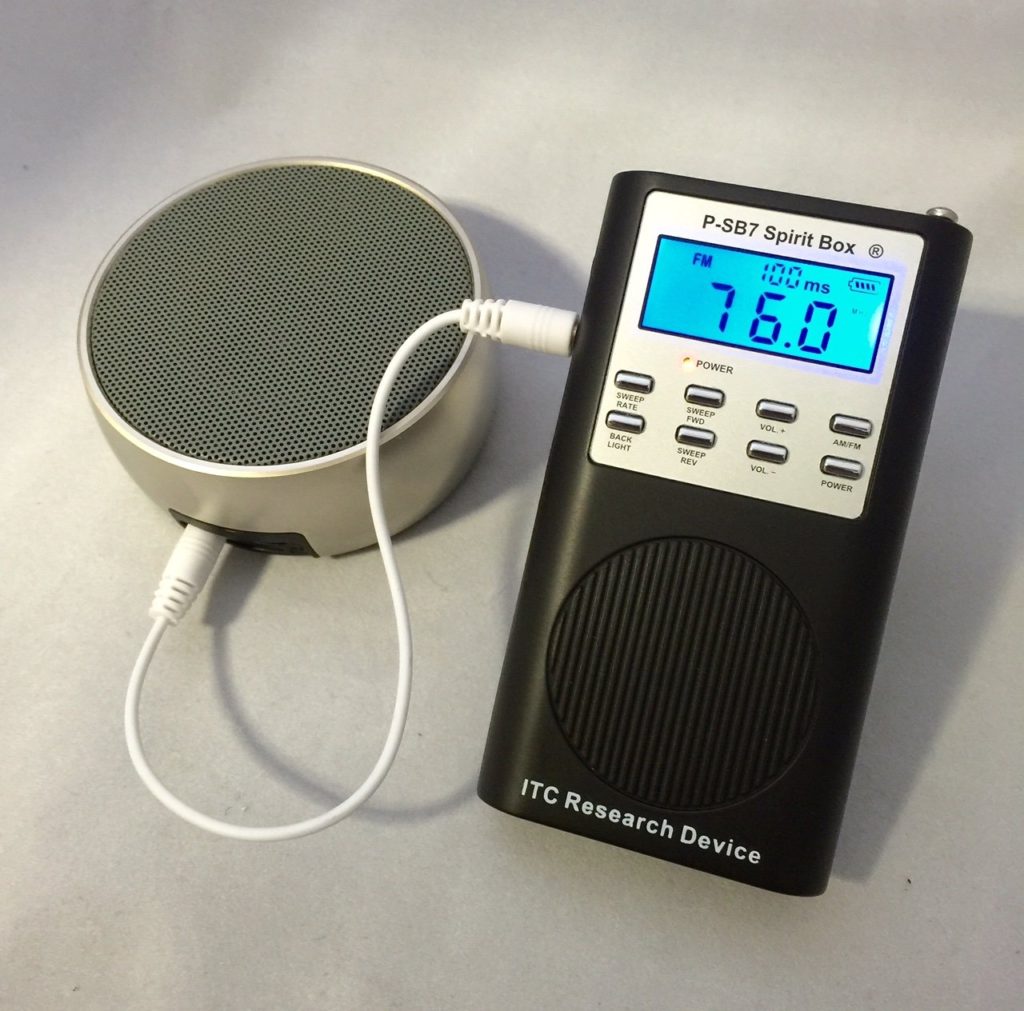 Lastly, a Kinect SLS Camera with video takes ghost hunting with video to a new level. It works in absolute darkness (as well as full light). It detects spirit forms during paranormal investigations that can't be seen with the naked eye. The Kinect SLS Camera has an infrared light projector with a monochrome CMOS sensor that shows everything as dots arranged in 3D formation. These infrared dots allow the camera to show depth and detail. The software "sees" people by recognizing joints and movements. The IR will detect paranormal entities that the program recognizes as a human shape based on the body parts and joints. Video can be recorded directly onto an SD card and then be uploaded to a device.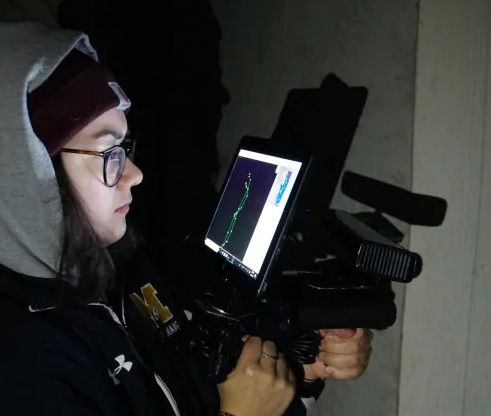 HM: What is the freakiest thing you have ever detected?
Dom: Getting my mother, who passed away, to call out my name in a location where she had never set foot.
I was in Quebec City doing a paranormal investigation and during this time did an EVP session. Out of nowhere, my mother called my name! I was not sure until I got home and reviewed the material. That's when I realized it was my mother calling my name! She passed away in 2009 and the investigation was in 2013! What was funny is that my mother had never ever set foot in Quebec City!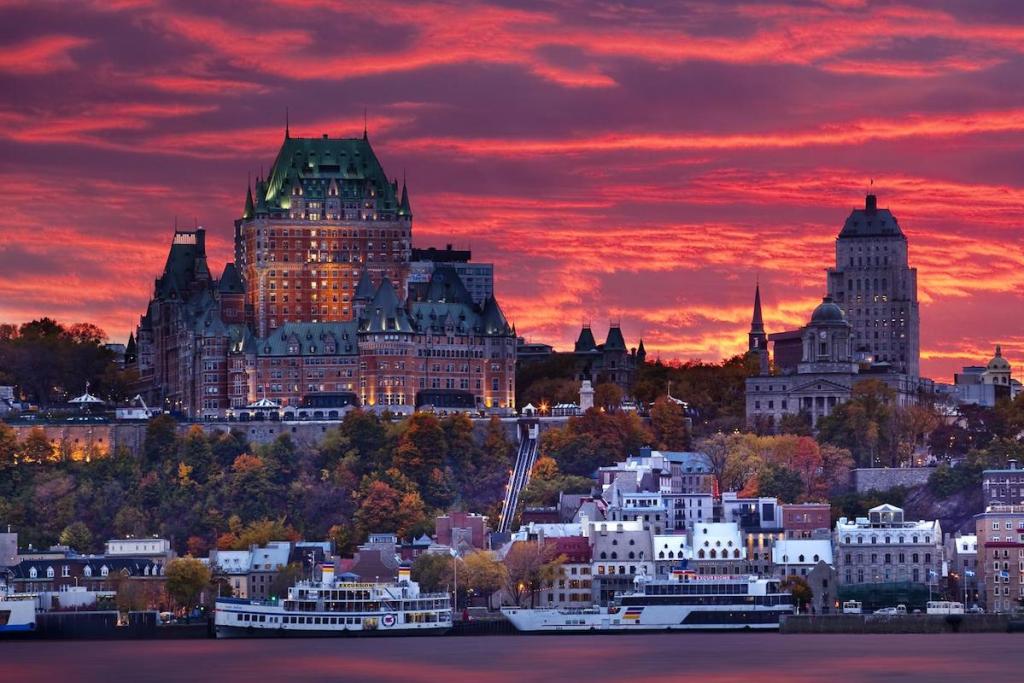 HM: What advice do you have for someone who wants to learn more about ghost-hunting?
Dom: Learn what you are about to do. Read, read and inform yourself. Join us on a Haunted Montreal paranormal investigation or seek out other paranormal groups.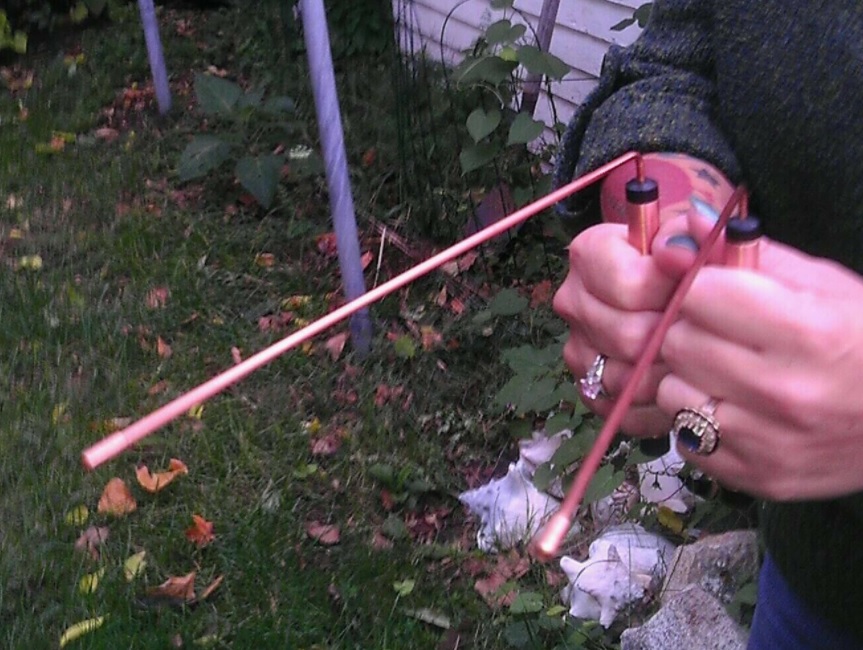 Learn your craft well before starting to do private home investigations. Respect the craft and be professional if you want to be taken seriously.
Company News
Haunted Montreal is going online with a brand new haunted experience for the Halloween 2020 Season!
We are pleased to announce that we have created Haunted Montreal's Virtual Hallowe'en Ghost Tour!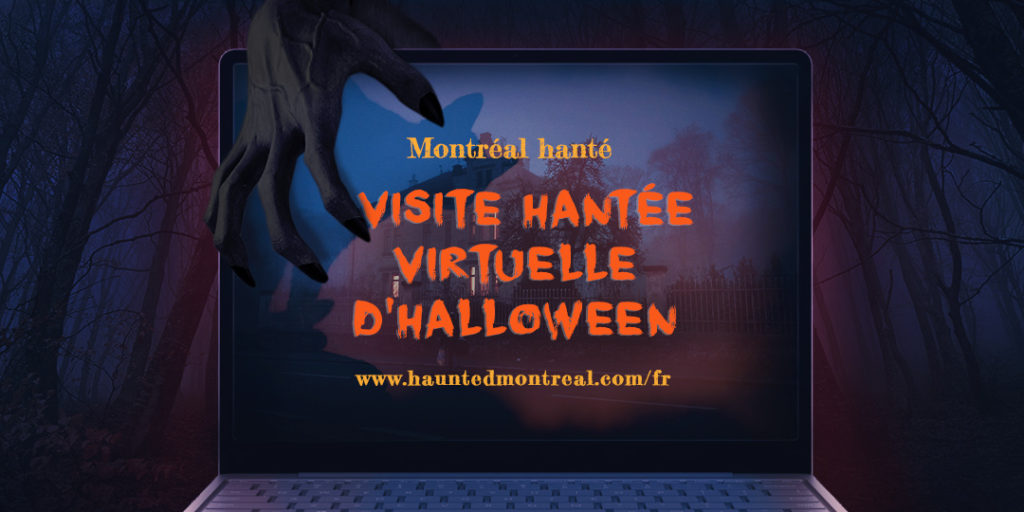 We cooked up this special 2020 online Hallowe'en experience after COVID-19 shut down all public gatherings in the city until October 29!
A professional Haunted Montreal guide will regale guests with the city's most infamous ghost stories and haunted locations in a creepy online atmosphere! Following an hour of live ghost stories, clients will participate in a Q & A talkback session with the storyteller.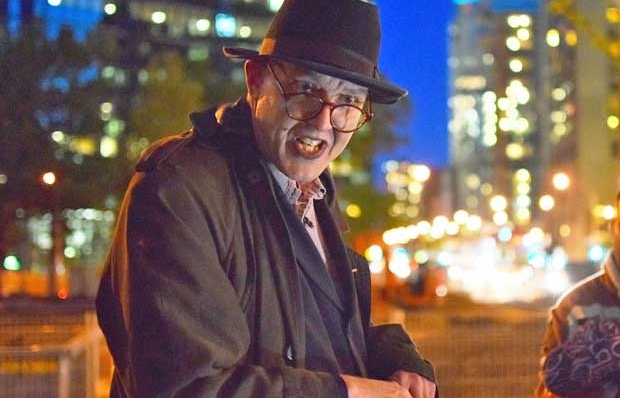 Tickets are only $14.50 and are on sale now! With a maximum of 30 clients per online event, it is an intimate way to enjoy the Hallowe'en Season at home! Private sessions are also available!
Unfortunately, we cannot lead any ghost tours until October 29 due to a COVID-19 red zone in the city.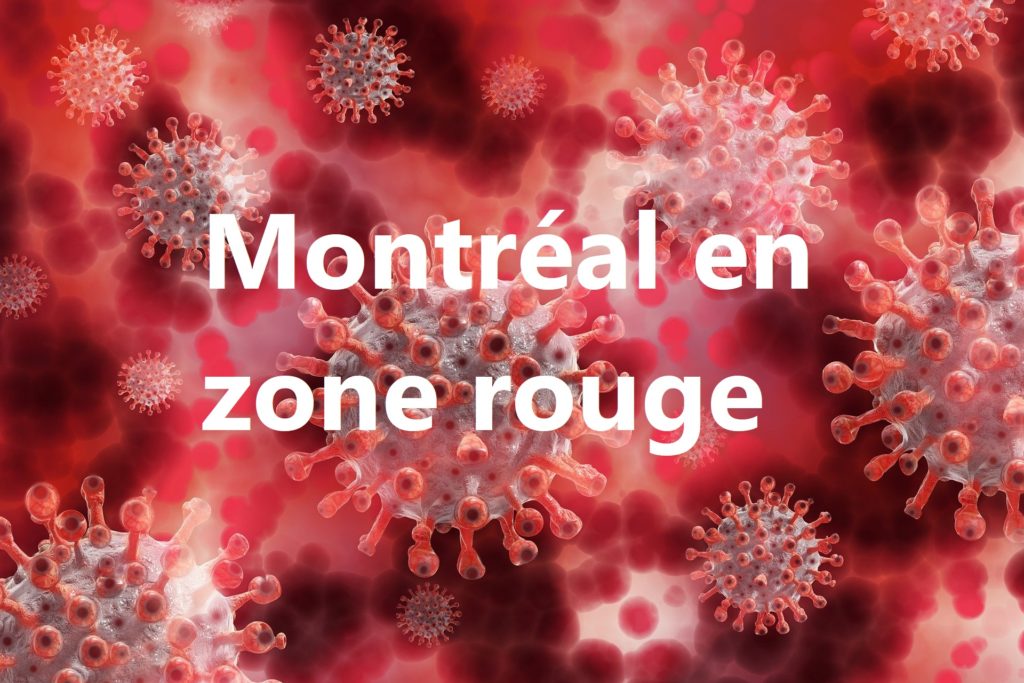 This is a government order from the Public Health Department and we have refunded all tickets before October 29.
We also plan to resume our tours on October 29 unless instructed otherwise by the Public Health Department.
Tickets are on sale and we will likely add more tours given the limited time before the winter sets in.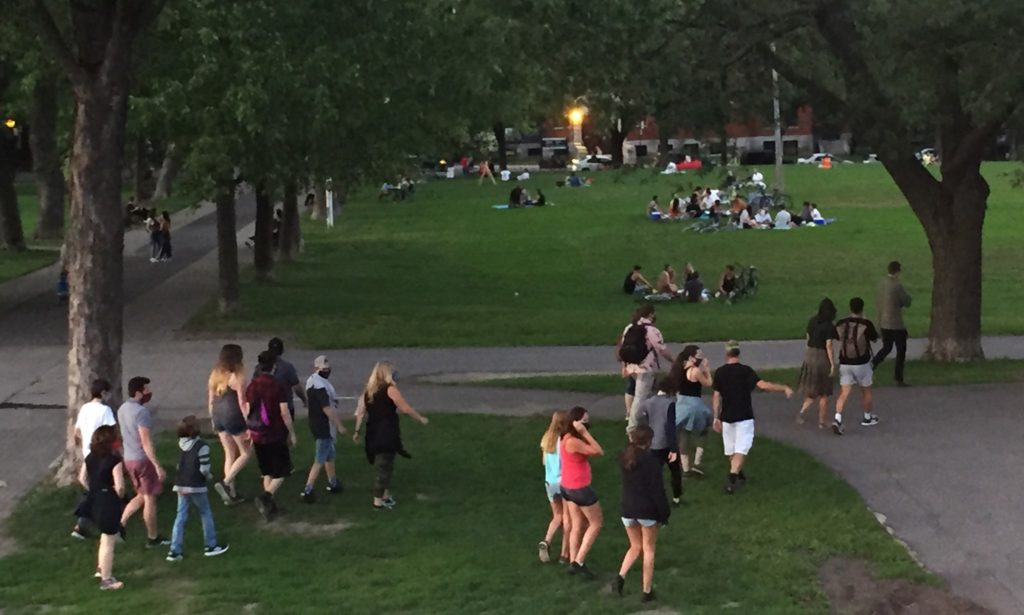 All of our outdoor walking tours and experiences are restricted to a maximum of 25 clients. We also practice social distancing and offer face masks and hand sanitizer to our clients to ensure Public Health directives are met.
If the government continues with the Red Zone lockdown after October 28, we will immediately refund all tickets to our customers and continue to offer our online event!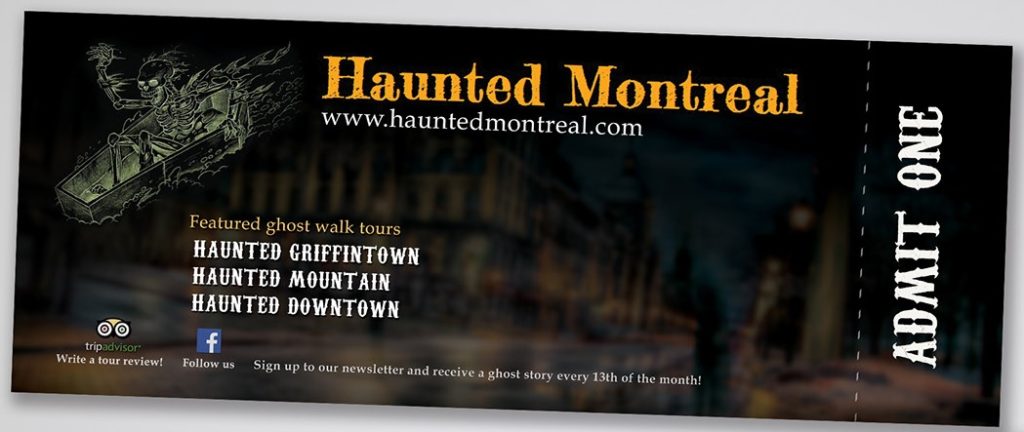 Haunted Montreal would like to thank all of our clients who attended a ghost walk, haunted pub crawl or paranormal investigation during the 2019 – 2020 season!
If you enjoyed the experience, we encourage you to write a review on our Tripadvisor page, something that helps Haunted Montreal to market its tours.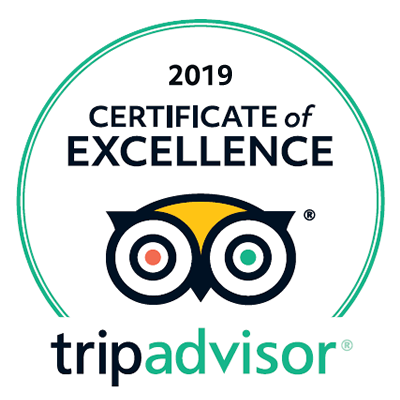 Lastly, if you would like to receive the Haunted Montreal Blog on the 13th of every month, please sign up to our mailing list.
Coming up on November 13: Jacques Cartier Suicide Bridge
With a long-standing reputation as the second most popular "suicide bridge" in the world, after the Golden Gate Bridge in San Francisco, the Jacques Cartier Bridge is known to be both deadly and haunted. A steel truss cantilever bridge that crosses the Saint Lawrence River from the city to the south shore at Longueuil, it has a tragic history of both suicides and murders occurring on the span. Despite recent improvements, such as anti-suicide barriers, surveillance cameras and an expensive lighting scheme, there are still suicides every year. Tormented spirits are known to haunt the massive structure that crosses the mighty river.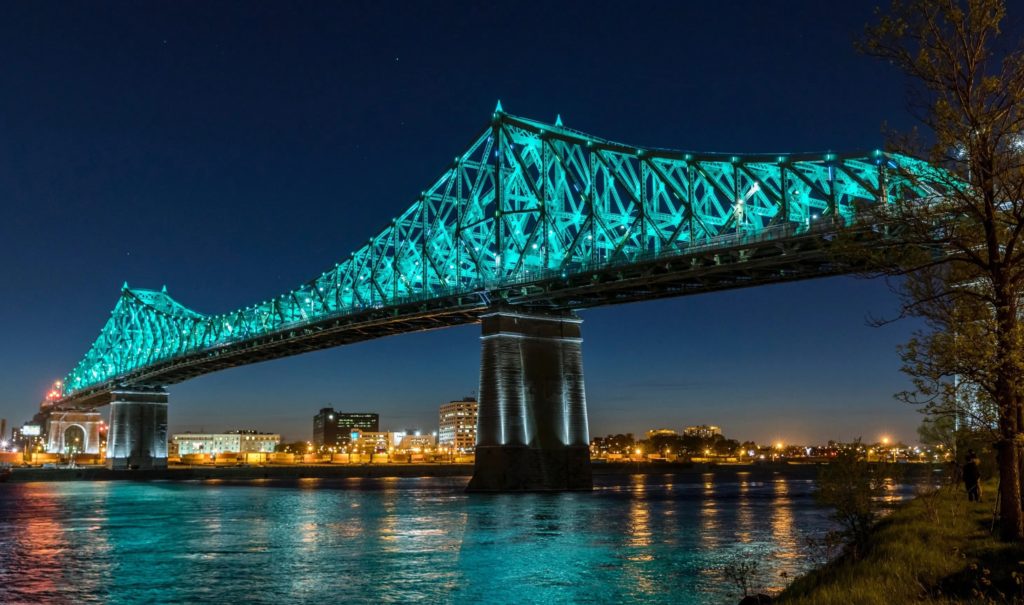 Donovan King is a postcolonial historian, teacher, tour guide and professional actor. As the founder of Haunted Montreal, he combines his skills to create the best possible Montreal ghost stories, in both writing and theatrical performance. King holds a DEC (Professional Theatre Acting, John Abbott College), BFA (Drama-in-Education, Concordia), B.Ed (History and English Teaching, McGill), MFA (Theatre Studies, University of Calgary) and ACS (Montreal Tourist Guide, Institut de tourisme et d'hôtellerie du Québec). He is also a certified Montreal Destination Specialist.