Haunted Montreal conducts Ghost Walks and carries out research into ghost sightings, paranormal activities, historic hauntings, unexplained mysteries, and strange legends in the Montreal area.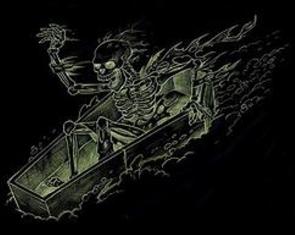 Conducted by a professional actor and storyteller, ​Haunted Montreal currently offers three Ghost Walks in the city. Both public and private tours are available. Click on each to learn more:
The Haunted Montreal Blog is released on the 13th of every month! The blog focuses on a new Montreal ghost story each and every month, information about the haunted tourism industry and company news. Please sign up on the mailing list (below) to receive it on the 13th!
October 13, 2018
Welcome to the thirty-eighth installment of the Haunted Montreal Blog! With over 200 documented ghost stories, Montreal is…
September 13, 2018
Welcome to the thirty-seventh installment of the Haunted Montreal Blog! Our September edition examines the Phantom Calèche, one…
August 13, 2018
Welcome to the thirty-sixth installment of the Haunted Montreal Blog! After an unusually shaky start to the 2018…