Welcome to the twenty-fifth installment of the Haunted Montreal Blog! Released on the 13th of every month, the May 2017 edition focuses on research we are carrying out into a ghostly hitchhiker spotted on Christophe Columb Avenue. Haunted Montreal is also pleased to announce that our public season is now in full operation, with ghost tours in Griffintown and on Mount Royal alternating every Friday night!
Haunted Research
An English teacher named John Vaccarella relayed a disturbing story to Haunted Montreal about a troubling experience he had many years ago while driving his car along Christophe Columb Avenue.
Christophe Colomb Avenue is an 8.5 kilometre north-south artery east of Montreal's downtown core. It begins at Rachel Street, near Lafontaine Park in the south, as an extension of Parc Lafontaine Street. Heading northwards, it crosses the boroughs of Le Plateau-Mont-Royal, Rosemont-La Petite-Patrie, Villeray-Saint-Michel-Parc-Extension and Ahuntsic-Cartierville before ending at Gouin Boulevard. The street is lined with historic Victorian homes and was named after explorer Christopher Columbus in 1897.
The incident occurred in 1986, before John Vaccarella took up the teaching profession. At the time, he was working for the Canada Life Insurance Company as an independent agent. With no boss, John had to take responsibility into his own hands, which often involved working in the office at night.
One cold and rainy November evening, John was driving to his office because he needed to make some phone calls to his clients. As he sped northwards on Christophe Columb Avenue, he suddenly spotted a shivering girl who was hitchhiking by the roadside with her thumb out.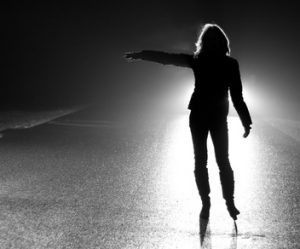 When he noticed that she wasn't wearing a jacket, he slowed down and pulled over to see if she needed a lift.
The girl appeared relieved that he had stopped and she immediately climbed into his car's front passenger seat. She was tall and beautiful and had long dark hair. He estimated that she was in her mid-20s. The girl was obviously very cold because she was trembling.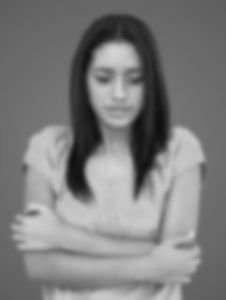 He asked her where she was going but, mysteriously, she did not reply. He assumed that she was unable to speak so he offered her a pen and paper. She wrote down a name and an address on Christophe Columb Avenue. Because she was still shivering, he offered her his leather jacket to warm up and she graciously accepted it. She put it on as they drove northwards in silence.
When they arrived at her destination, near the corner of Jean-Talon Avenue, the girl got out and entered into her home. Glad to be of service, John continued driving northwards on Christophe Columb Avenue.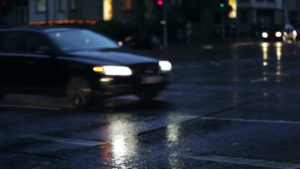 Only when he arrived at his office did he realize that the hitchhiker had forgotten to return his jacket. He decided to swing by the next day to pick it up.
The following morning he returned to the residence on Christophe Columb where he had dropped her off and rang the doorbell. At first it seemed like nobody was home. However, after about a minute, the door slowly creaked open and an elderly woman in her 70s peered out. She didn't appear to be happy and asked: "Who are you?"
John told her his name and explained that he had picked up a young woman the night before who was hitchhiking. He described her and how she had written down a name and the old woman's address on Christophe Columb to be dropped off at. He handed her the paper. He also told her that the girl had forgotten to return his leather jacket, hence the reason he was at the door.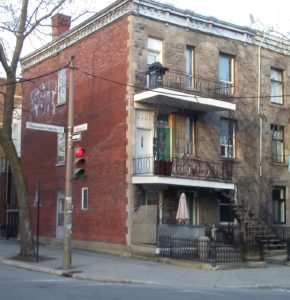 The elderly woman looked shocked and said: "That's my daughter who you just described, but she died a year ago."
John was confused by her response and replied, "That's impossible. I don't believe you."
The woman said: "If you don't believe me, we can drive to the cemetery."
Still somewhat confused at the bizarre situation, John agreed to go with her. They drove in separate cars, with John following the older woman, to Mount Royal, where the Catholic Notre-Dame-des-Neiges Cemetery is located. After passing through the ornate stone gates, they drove to a newer section of the graveyard where many of the tombstones were recently erected. They parked their cars and got out. The old woman led John towards the tombstone of her daughter.
When they arrived, John almost fell over from shock. There, draped over the tombstone, was his leather jacket.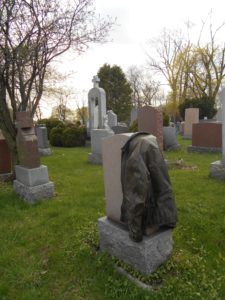 Feeling disturbed and discombobulated, John quickly yanked his jacket off the grave marker and bolted from the scene. He recalls leaving the old woman alone in the cemetery.
Today, John Vaccarella teaches English as a second language to immigrants at the English Montreal School Board, a job he both enjoys and excels at. Occasionally, when discussing strange matters with his students or colleagues, he will recall his own personal encounter with the paranormal. Even though it happened over 30 years ago, John does not question his memory. He still firmly recalls that bizarre November night in 1986 when he met, face-to-face, with the ghostly hitchhiker of Christophe Columb Avenue.
Company News
The Haunted Montreal public season of ghost tours is now open, with Haunted Griffintown and Haunted Mountain being offered in both English and French. In May and June, the two tours will alternate every Friday night. From July to October, Haunted Griffintown will be offered on Friday nights and Haunted Mountain on Saturday nights.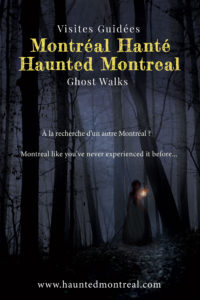 To learn more, please visit our website. It was recently re-done to make it more manageable and user-friendly. With an integrated platform it is easier to navigate the website and blog. The blog has also moved onto the website itself and can now be read in either language in separate areas. Ticket sales have become completely automated and we have added a Frequently Asked Questions (FAQ) page.
Please note that unfortunately the Griffintown Café, where we used to lead the Haunted Griffintown Ghost Walk from, has closed down. Our new starting point is the Rockaberry Café right next door at 1380 Notre-Dame Street West. Serving some of the best cake and coffee in Montreal, this café comes highly recommended.
Haunted Montreal is also pleased to announce that our annual Jane's Walk, a Haunted Chinatown tour on Sunday, May 7, was very well-received. This means we will continue refining the script with the goal of making it into a full-fledged ghost walk for the 2017 Hallow'een Season. If you know of any stories of ghosts or hauntings in Chinatown, please do not hesitate to contact info@hauntedmontreal.com.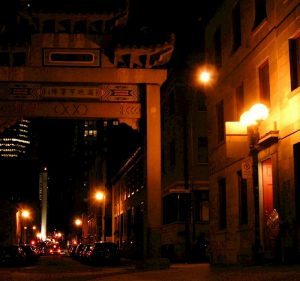 As promised, Haunted Montreal has some big news! We have made a special arrangement with Montreal Ghosts, a company that offers haunted tours in Old Montreal. After much brainstorming and negotiation, we have decided to create a third ghost tour company in the city called Secret Montreal, with the goal of enlarging Montreal's haunted tourism industry.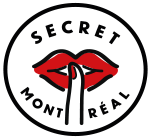 The new company will take over the Haunted Red Light District Ghost Walk and will also offer a brand new Montreal Burlesque Walking Tour that is being led by real burlesque queens!
From June 23 to September 4, the Haunted Red Light District Ghost Walk will be offered in English on Sunday nights, in French on Monday nights and in both languages on Friday nights.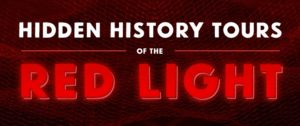 Secret Montreal plans to develop other tours in the future that delve into the city's fascinating past with a focus on hidden history. For details on Secret Montreal and its walking tours, please visit the Secret Montreal website.
Lastly, a big thank you to all of our clients who attended a Haunted Montreal ghost walk! If you enjoyed the experience, we encourage you to write a review on our Tripadvisor page, something that helps Haunted Montreal to market its tours. Furthermore, if you would like to receive the Haunted Montreal Blog on the 13th of every month, please sign up to our mailing list.
Coming up on June 13: Haunted Fort on St. Helen's Island
A haunted fort on Montreal's St. Helen's Island has long intrigued those who dare to visit. Today, Jean Drapeau Park is a series of islands in the St. Lawrence River that welcomes visitors year round to its numerous attractions, events and festivals. In the past, the island was a military installation where an imposing British fort was built between 1820-1824 to protect the city from American invaders. Today, the fort is home to the David M. Stewart Museum, an institution founded in 1956 to house historical artifacts from Canada's colonial past. With persistent reports of strange apparitions, phantom footsteps, mysterious mists, unexplained lights, disembodied voices and missing objects within the fort, it is reputed to be extremely haunted. Tune in on June 13th to learn more about the creepy Fort de l'Île Sainte-Hélène.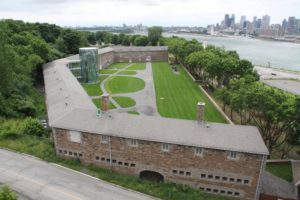 Donovan King is a historian, teacher, tour guide and professional actor. As the founder of Haunted Montreal, he combines his skills to create the best possible Montreal ghost stories, in both writing and theatrical performance. King holds a DEC (Professional Theatre Acting, John Abbot College), BFA (Drama-in-Education, Concordia), B.Ed (History and English Teaching, McGill), MFA (Theatre Studies, University of Calgary) and ACS (Montreal Tourist Guide, Institut de tourisme et d'hôtellerie du Québec).