Welcome to the thirty-ninth installment of the Haunted Montreal Blog!
With over 200 documented ghost stories, Montreal is easily the most haunted city in Canada, if not all of North America. Haunted Montreal is dedicated to researching these paranormal tales, and the Haunted Montreal Blog unveils a newly-researched Montreal ghost story on the 13th of every month!
Our November edition examines the John Doe Pub, one of many haunted drinking establishments in Montreal.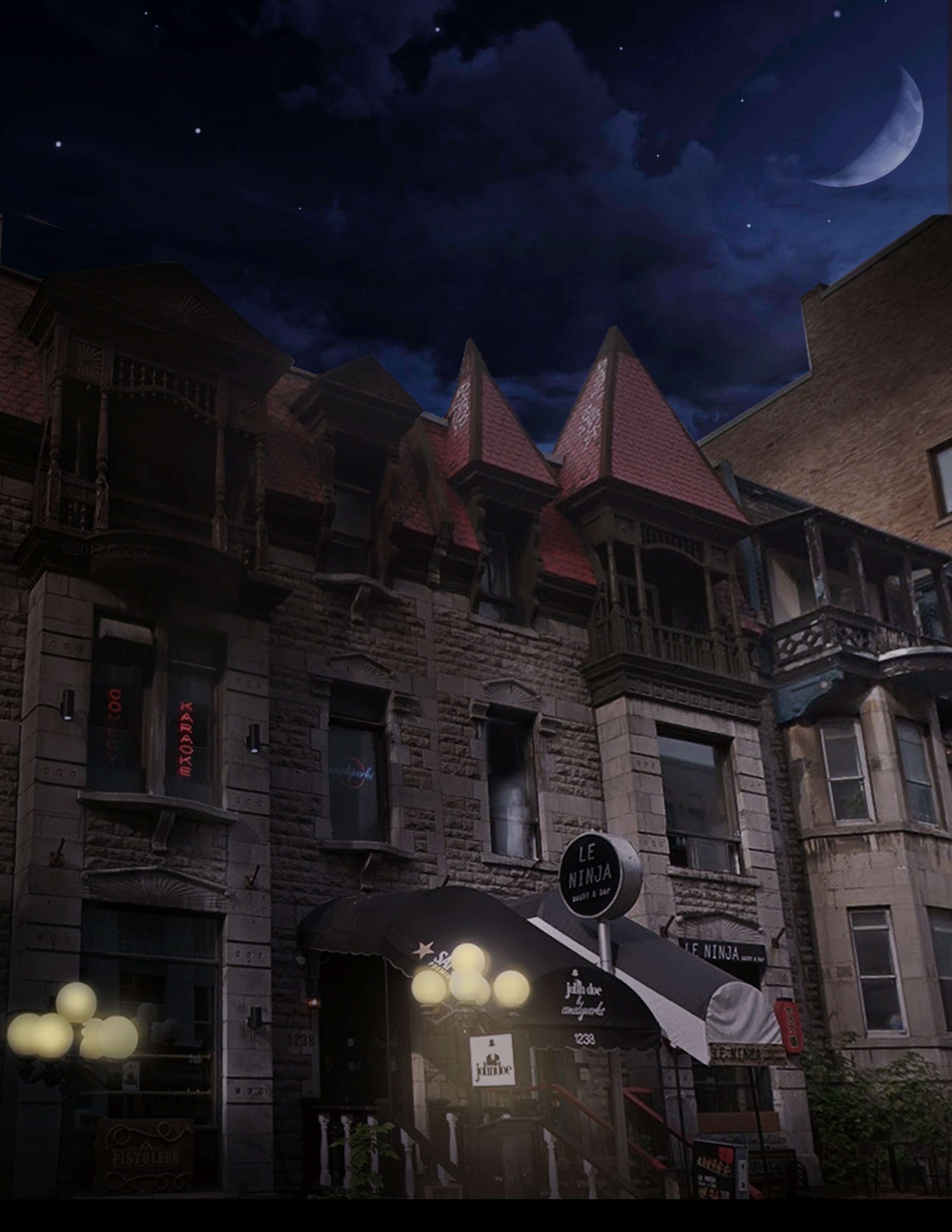 With the Hallowe'en Season over, Haunted Montreal is now in winter mode and is not offering any more public ghost tours outside until April, 2019.
Luckily, fans need not be disappointed. We are working on a haunted pub crawl, which will likely be open to the public during the winter months. Stay tuned for details!
Furthermore, Haunted Montreal is still offering private tours for groups of 15 or more people, including company outings, school groups, bachelorette parties and other gatherings of all types. Please contact info@hauntedmontreal.com to organize a private tour for your group.
HAUNTED RESEARCH
The John Doe, located at 1238 Bishop Street, is one of Montreal's many haunted pubs, albeit one that burned down recently.
Just after St. Patrick's Day, on March 24, 2018, a 5-alarm fire broke out in the Irish Embassy Pub next door, requiring 100 firefighters to extinguish the blaze. Unfortunately, the flames spread into the neighboring John Doe Pub, causing $2 million dollars in damage. Ironically, Comedyworks, the comedy club on the third floor, which also burned, had been hosting a weekly show called "Burnin Down the House".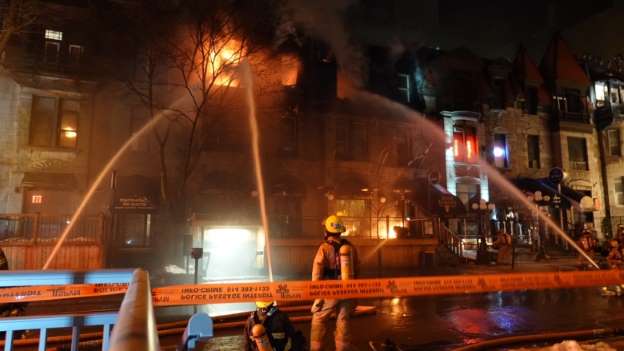 Luckily the pub's owner, Troy, had insurance and it should be rebuilt within a year. This gives staff members and Troy a break from all the hauntings they had to deal with on a daily basis.
When Troy first opened the pub in the 1990s, he had plans to install his appartment on the upper floor. However, when he quickly realized that his pub was haunted, he abandoned this idea. During rennovations, whenever he moved about the building, he could hear phantom footsteps following him, no matter where he went. Sometimes, while sitting alone at the bar, he would hear a disembodied woman's voice chattering about 10 feet away. On another occasion, he was standing in his office when some invisible force violently shoved him into his chair. Troy also noticed that on a regular basis someone or something was turning on the faucets when nobody was there, leading him to speculate that whatever ghosts were inhabiting the building didn't like what he was doing.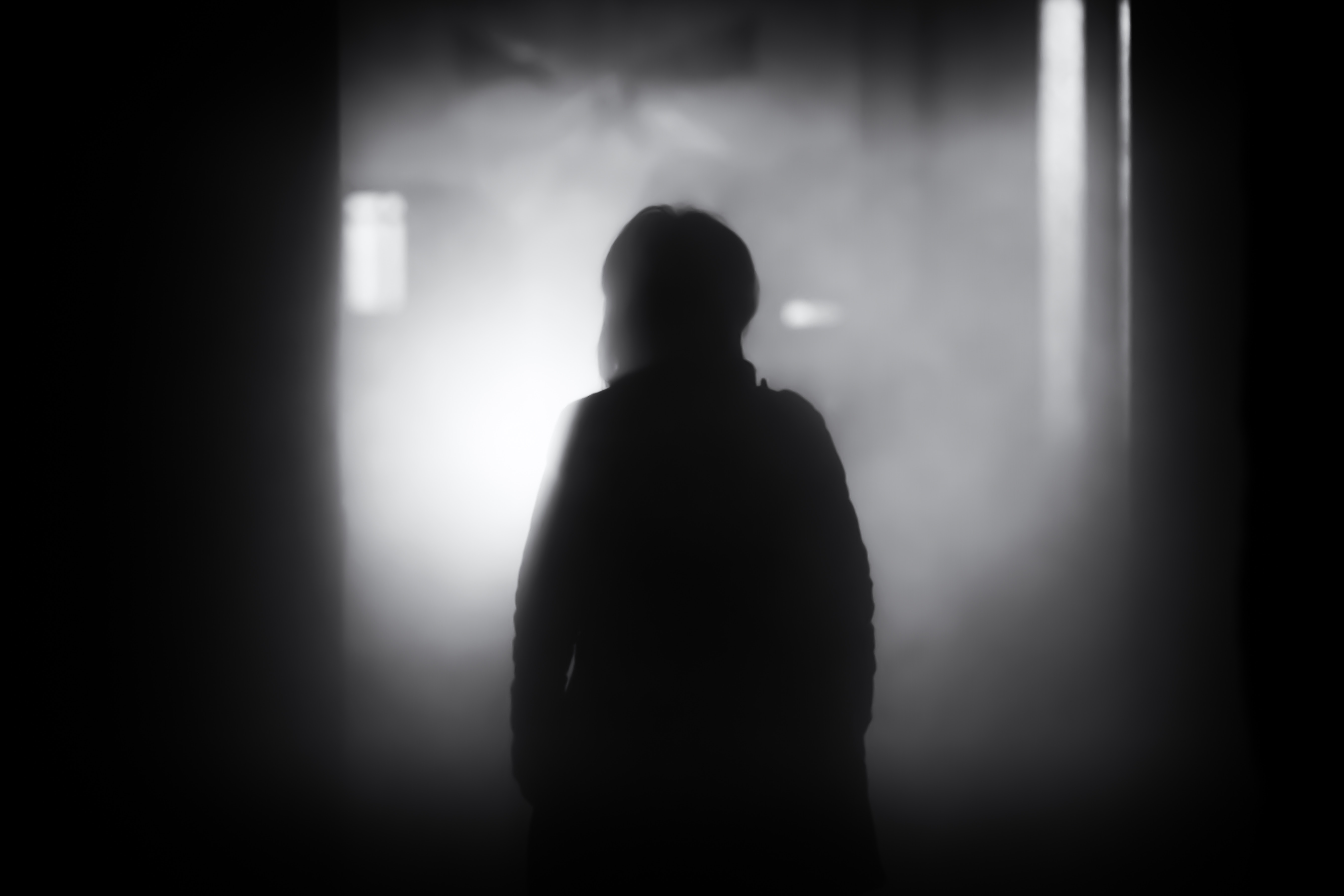 The John Doe, when open, has a strange feeling about the place. Don't get me wrong – it has a beautiful old-world charm inside and is highly recommended for a drink and a meal. It's just that many people, including a group of mediums who used to go frequently, have described bizarre happenings inside, especially on the third floor where the comedy club is located. Seeing spirits on the staircases and hearing disembodied voices. Watching the lights flicker and glass-racks rattle for no particular reason. Witnessing doors locking and unlocking themselves and that sort of thing.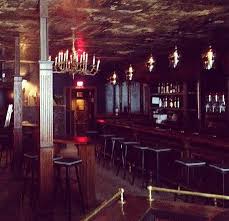 At other times, staff have found the faucets running when they were positive the taps were closed. In one case, a dishwasher turned off the kitchen's tap and went to the bathroom. When she returned, she could hear the water running and spotted the ghost of a young girl who had just turned it on again. The ghostly girl looked directly in her eyes and then vanished into thin air, with the water still running at full blast.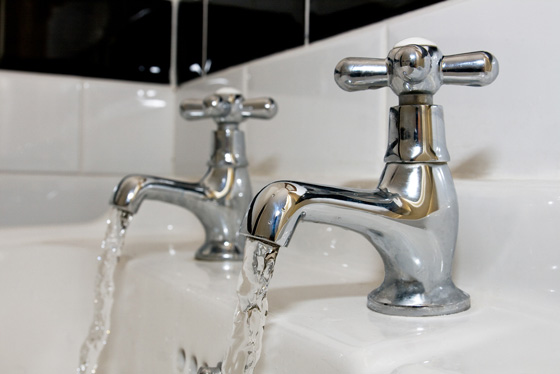 One bartender panicked when he could hear a distinct voice singing along to the radio when he was alone at the bar.
Another bartender named Mike told a story about entering a storage room to get a box. For some reason, the door swung shut behind him and the air temperature suddenly dropped and turned very cold. He could see his breath. Freaked out, he turned around to escape. As he bolted, he tripped over a box and did a face-plant. He was shocked because the box hadn't been there before. It had been on top of a five-foot pile of boxes and somehow it had moved itself onto the floor, directly in his path!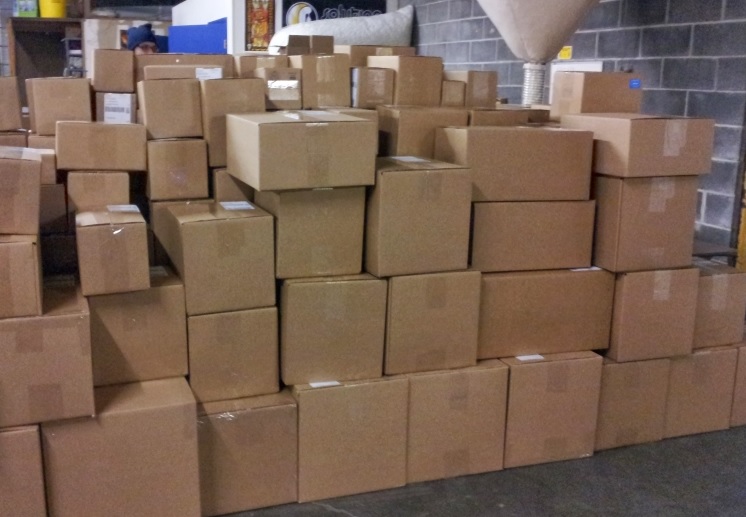 In 2016, a covert team of paranormal investigators decided to check out the establishment. Using tools like EMF readers, dowsing rods and temperature guns, they recorded all sorts of paranormal activity.
Two investigators actually spotted the same ghost, who they described as "a big bearded guy with a big belly" in different locations. In another case, two of the team members got locked in the ladies washroom and had to scream until their colleagues let them out.
Additionally, Haunted Montreal recently received a message from a patron of the bar named Franco, who wrote:
"Another point of interest would be the John Doe Pub. I have been hearing stories about this location for many years, including witness accounts of spooky (and untoward contacts) in the rest-rooms."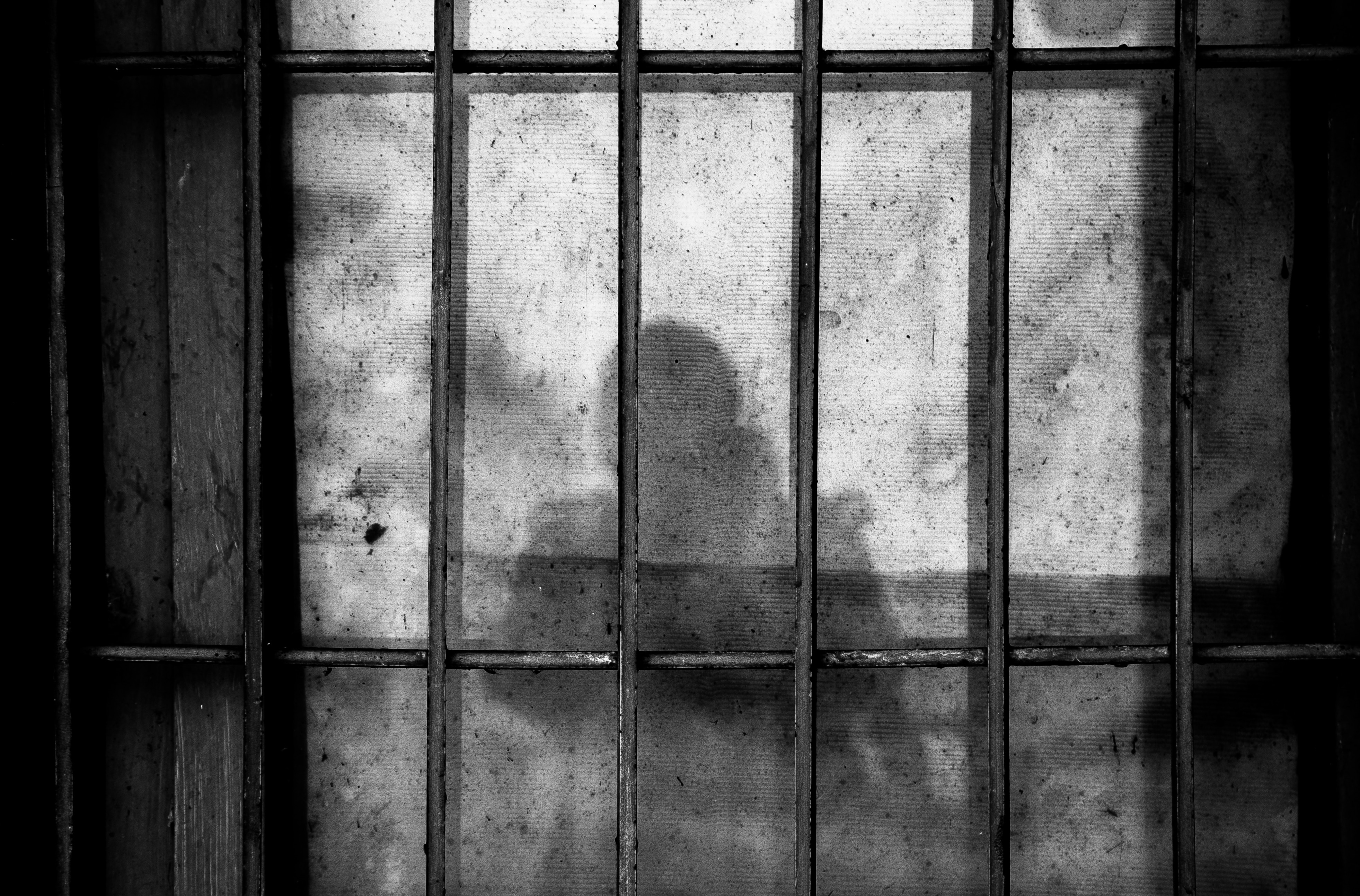 While nobody is sure who or what is haunting the John Doe Pub, preliminary research reveals that the building was constructed in 1885 as a family residence. One barmaid speculated: "It was once a home where sh*t happened."
Troy is believes his pub is haunted by three ghosts from different eras – a woman, a man and a little girl. He is very keen to get to the bottom of the story and has invited Haunted Montreal investigators to spend the night when his bar finally re-opens. It is an opportunity the company is definitely looking forward to!
COMPANY NEWS
The Hallowe'en Season is now past us, but fans need not worry!
Haunted Montreal is pleased to announce that we will be launching a prototype of our new Haunted Pub Crawl in the month of December! We are currently seeking 10 volunteers to attend the prototype Haunted Pub Crawl, free of charge, in exchange for feedback about the visitor experience. This tour will be offered in English and the first 10 lucky clients who email info@hauntedmontreal.com will be given a free ticket to this attend this rare haunted experience!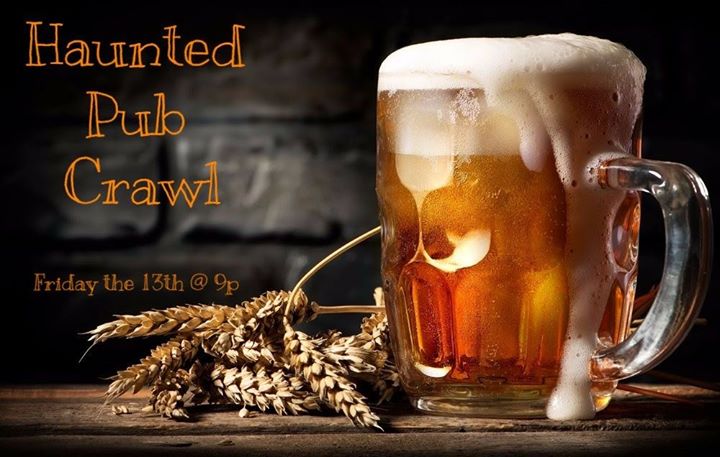 Haunted Montreal also offers private tours for groups of 15 or more people, including company outings, school groups, bachelorette parties and all types of gatherings. Please contact info@hauntedmontreal.com to organize a private tour.
Haunted Montreal in the News:
Haunted Montreal had a strange experience lately when we contacted Les amis de la montagne (The Friends of the Mountain in English) to ask them about the traditional name of Mount Royal in the local indigenous language of Kanien'keha to improve our visitor experience on Mount Royal.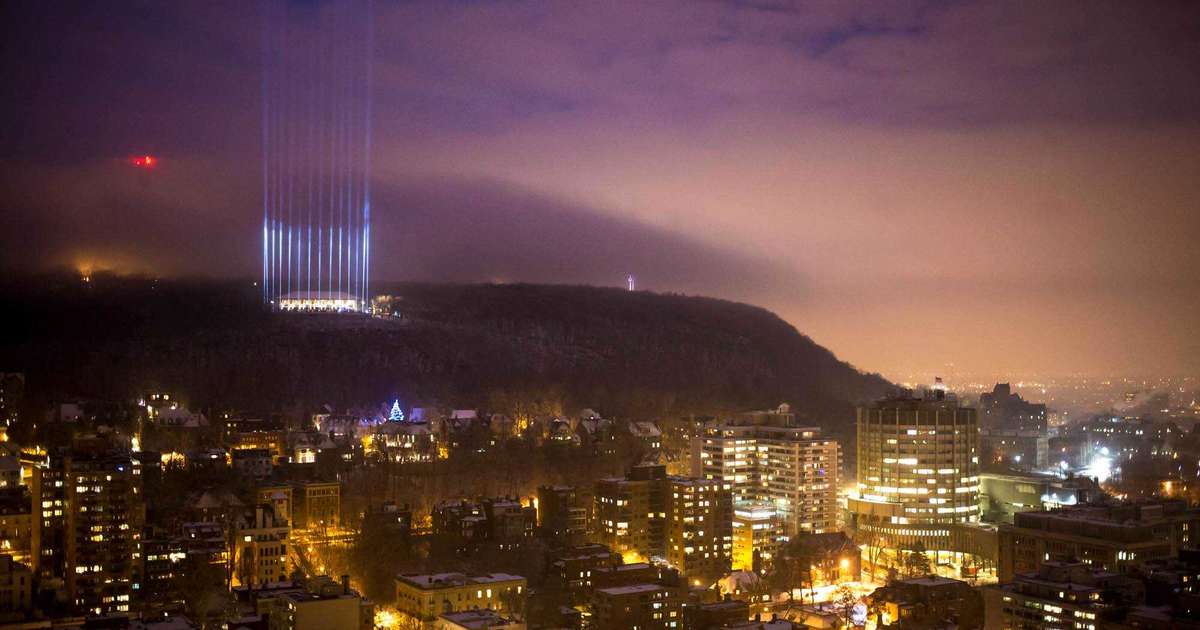 We were surprised when informed that "There is no known name used by natives for Mount Royal prior to the contact period. In addition, the stories of the discoverers do not mention the name given to the mountain by the natives."
Thinking this strange, Haunted Montreal contacted the good people in Kahnawake and they told us that the Indigenous name for the mountain is Otsirà:ke in the Kanien'kéha language, and was called that long before Jacques Cartier "re-named" it Mount Royal in 1535, after kindly First Nations guides from Hochelaga led him to the top of Otsirà:ke.
You can listen to a radio interview about it on CBC Radio One and read about it at the Eastern Door , CBC Indigenous and Montreal Times. Haunted Montreal also did an interview for City TV News.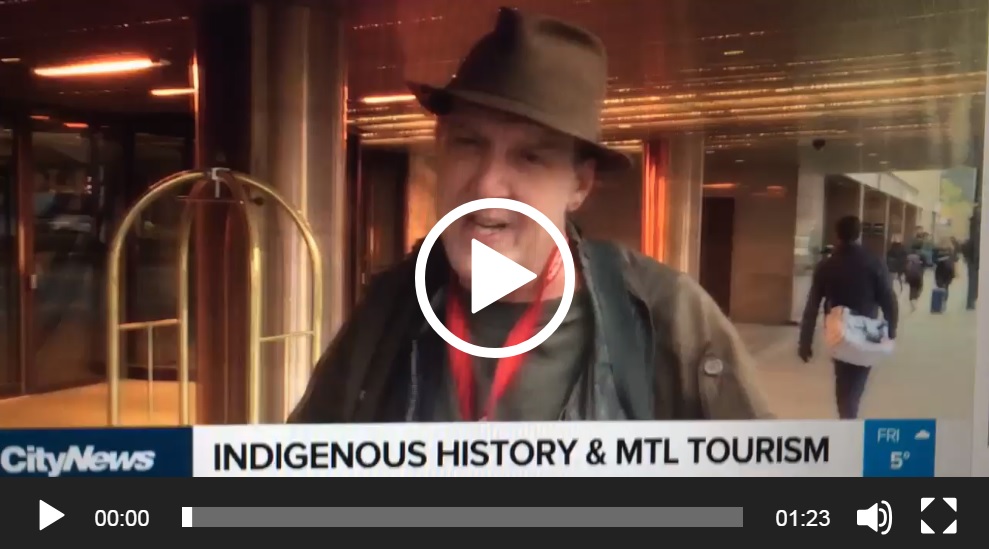 Because Haunted Montreal operates on the un-ceded traditional indigenous territory of Tio'tia:ke, part of the traditional domain of the Kanien'kehá:ka Nation, the custodian of these lands and waters, we are lobbying  Les ami de la montange to acknowledge the fact that that the original name of the mountain is Otsirà:ke, and to include that information on their website and signs around the mountain park. We are also asking them to do a territorial recognition on their website and before all official meetings.
If you agree with Haunted Montreal, we invite you to contact  Les ami de la montange at info@lemontroyal.qc.ca to make your opinion known. Please note that 2.0 tourists are thirsting for Indigenous experiences and information within major cities they visit. In order to avoid losing tourists to other cities,  Les ami de la montange should be inclusive and add Otsirà:ke to it website, materials and signs and start doing proper territorial recognition, otherwise tour operators like Haunted Montreal will lose business to other cities.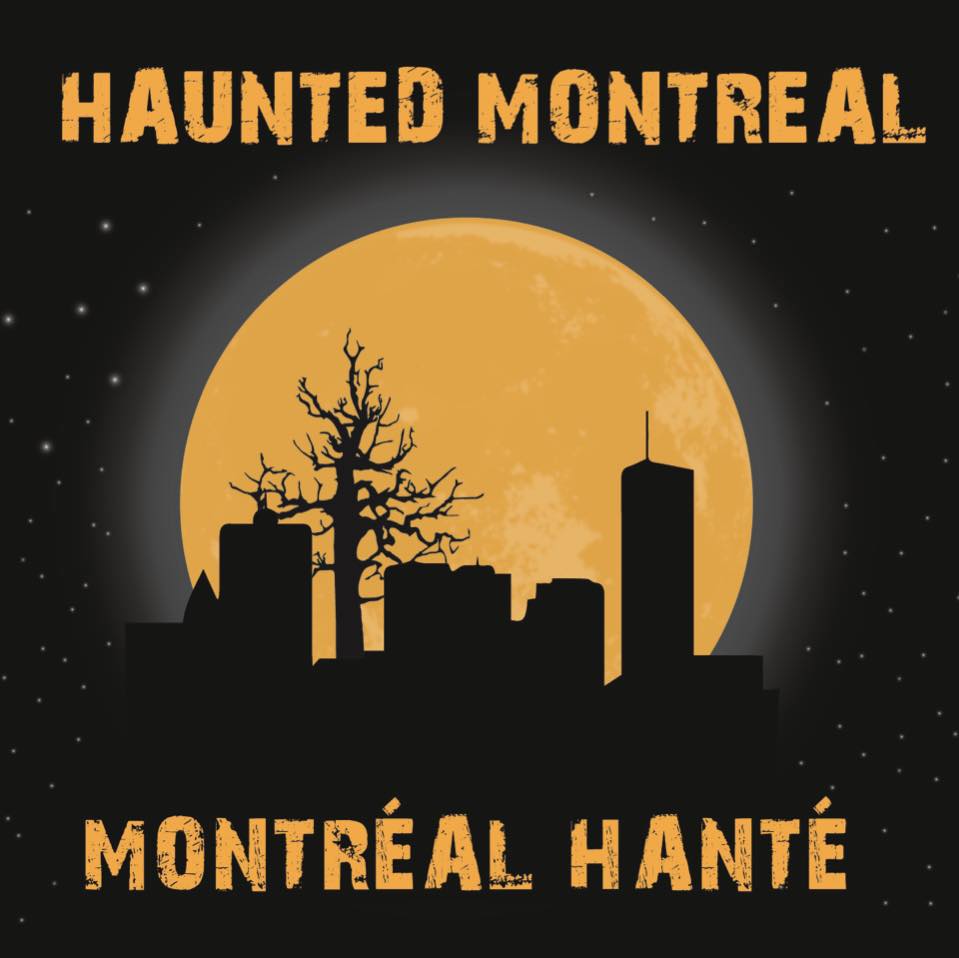 We are also pleased to announce a new book called Macabre Montreal.
Written by Mark Leslie and Shayna Krishnasamy, it is a "collection of ghost stories, eerie encounters, and gruesome and ghastly true stories from the second most populous city in Canada."
The authors write:
"Montreal is a city steeped in history and culture, but just beneath the pristine surface of this world-class city lie unsettling stories. Tales shared mostly in whispered tones about eerie phenomena, dark deeds, and disturbing legends that take place in haunted buildings, forgotten graveyards, and haunted pubs. The dark of night reveals a very different city behind its beautiful European-style architecture and cobblestone streets. A city with buried secrets, alleyways that echo with the footsteps of ghostly spectres, memories of ghastly events, and unspeakable criminal acts."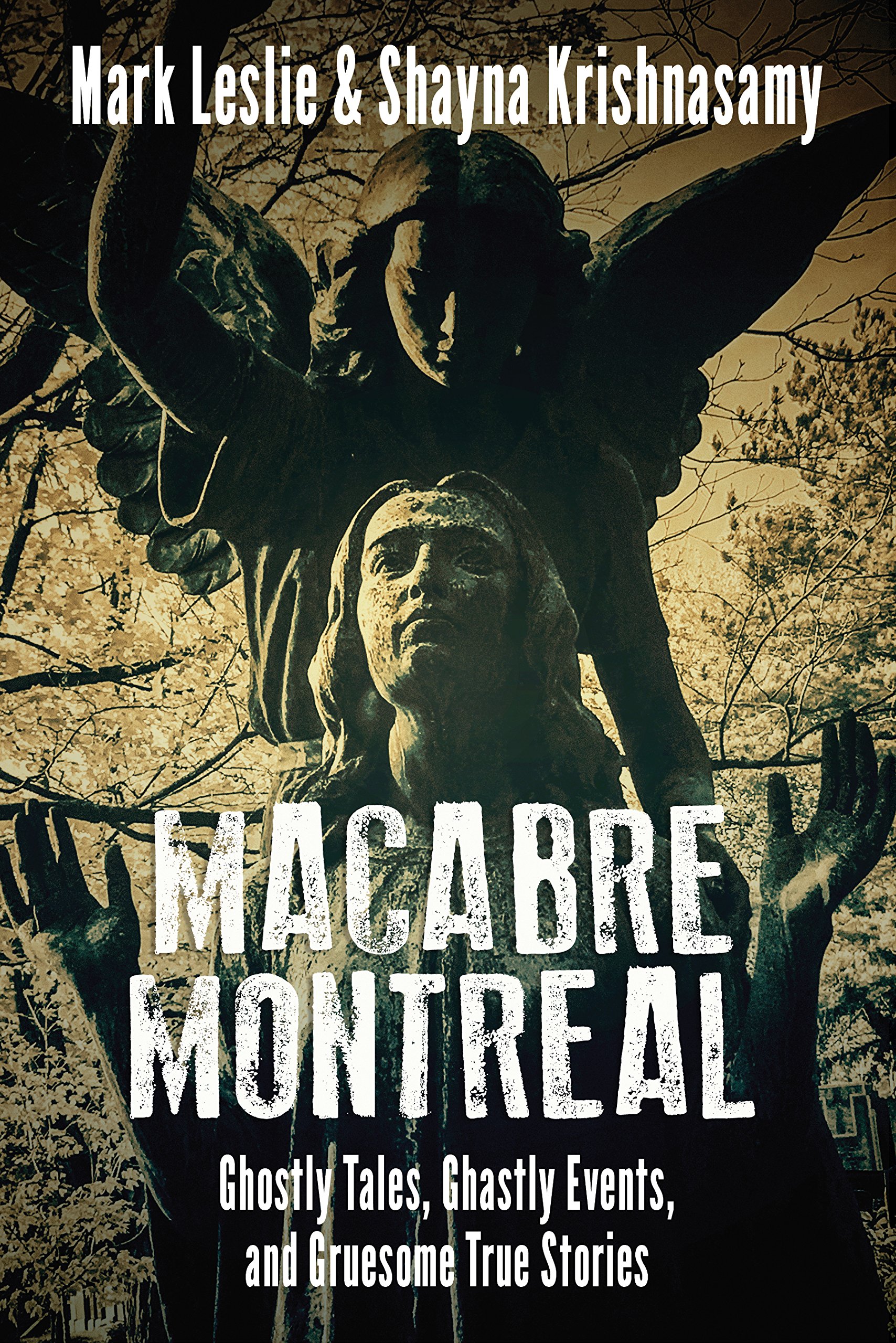 With the introduction written by Haunted Montreal, Macabre Montreal is a must-read for anyone interested in Montreal's dark side.
Haunted Montreal would like to thank all of our clients who attended a ghost walk during the 2018 season! If you enjoyed the experience, we encourage you to write a review on our Tripadvisor page, something that helps Haunted Montreal to market its tours. Lastly, if you would like to receive the Haunted Montreal Blog on the 13th of every month, please sign up to our mailing list on he top right of this page.
Coming up on December 13: Christmas Ghost Story Traditions in Victorian Montreal
During the Victorian era, there was a popular tradition of telling ghost stories all across the colonial British Empire, including in Montreal. The origins of the Yuletide ghost story have little to do with the kind of commercial Christmas that has been celebrated since the Victorian age. These spooky tales reflect darker, ancient, and more fundamental issues, such as the Winter Solstice, death, rebirth, and the rapt connection between a ghost storyteller and his or her audience. However, being Victorian, they are packaged in the cozy trappings of the holiday. Learn about how Victorian Montrealers celebrated these deranged stories with a hot glass of mulled brandy by a warm, crackling fire.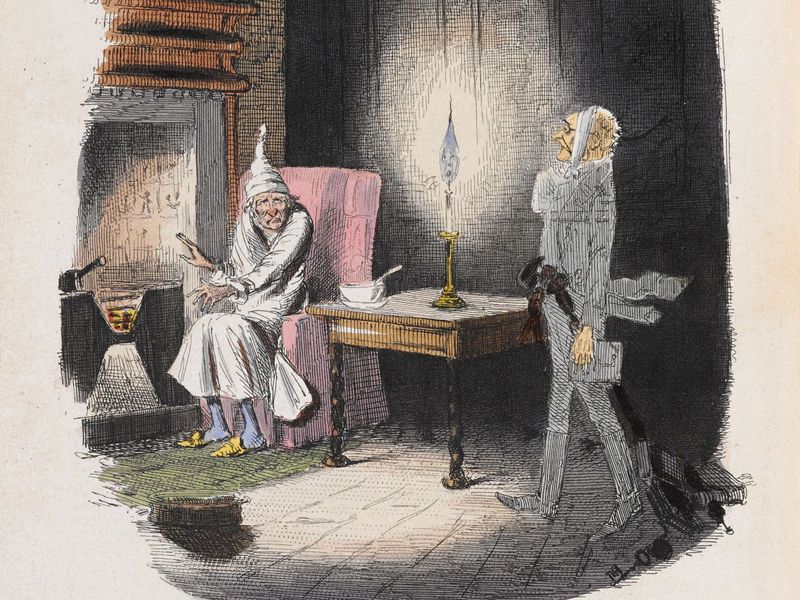 Donovan King is a historian, teacher, tour guide and professional actor. As the founder of Haunted Montreal, he combines his skills to create the best possible Montreal ghost stories, in both writing and theatrical performance. King holds a DEC (Professional Theatre Acting, John Abbot College), BFA (Drama-in-Education, Concordia), B.Ed (History and English Teaching, McGill), MFA (Theatre Studies, University of Calgary) and ACS (Montreal Tourist Guide, Institut de tourisme et d'hôtellerie du Québec).