Welcome to the fortieth installment of the Haunted Montreal Blog!
With over 200 documented ghost stories, Montreal is easily the most haunted city in Canada, if not all of North America. Haunted Montreal is dedicated to researching these paranormal tales, and the Haunted Montreal Blog unveils a newly-researched Montreal ghost story on the 13th of every month!
Our December edition examines Christmas Victorian ghost storytelling traditions in Montreal and throughout the British Empire and America. Telling tales of terror around a crackling fire was a very popular activity in the 19th Century, long before the days that radio, television and the Internet came into being and almost snuffed out this beloved and ghostly tradition.
While Haunted Montreal is in winter mode and will not offer any more public ghost tours until April, 2019, we are pleased to announce that our Haunted Pub crawl proto-type is happening in January, and we plan to offer this experience to the public starting in January or February, 2019.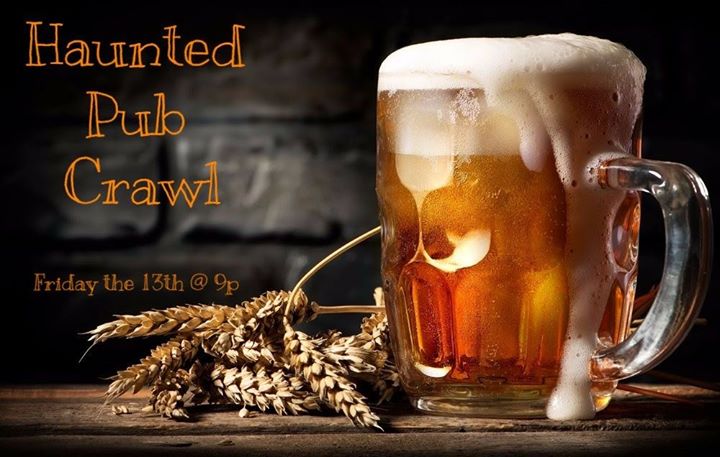 For those seeking outdoor ghost walks during our off-season, Haunted Montreal is still offering private tours for groups of 15 or more people, including company outings, school groups, bachelorette parties and other gatherings of all types. Please contact info@hauntedmontreal.com to organize a private tour for your group. These ghost tours require very warm clothing during the winter months and the Haunted Mountain tour is not offered once there is snow on the ground due to dangerous and icy conditions on Mount Royal / Otsirà:ke.
Haunted Research
During the Victorian era, there was a popular tradition of telling ghost stories all across the colonial British Empire, including in the City of Montreal. The origins of the Yuletide ghost story have little to do with the kind of commercial Christmas that has been celebrated since the Victorian age. These spooky tales reflect darker, ancient, and more fundamental issues, such as the Winter Solstice, death, rebirth, and the rapt connection between a ghost storyteller and his or her audience. However, being Victorian, they are packaged in the cozy trappings of the holiday. During Christmas seasons of the 19th and early 20th Century, Montrealers celebrated the re-telling of these deranged ghost stories with a hot glass of mulled brandy or wine by a warm, crackling fire in the hearth.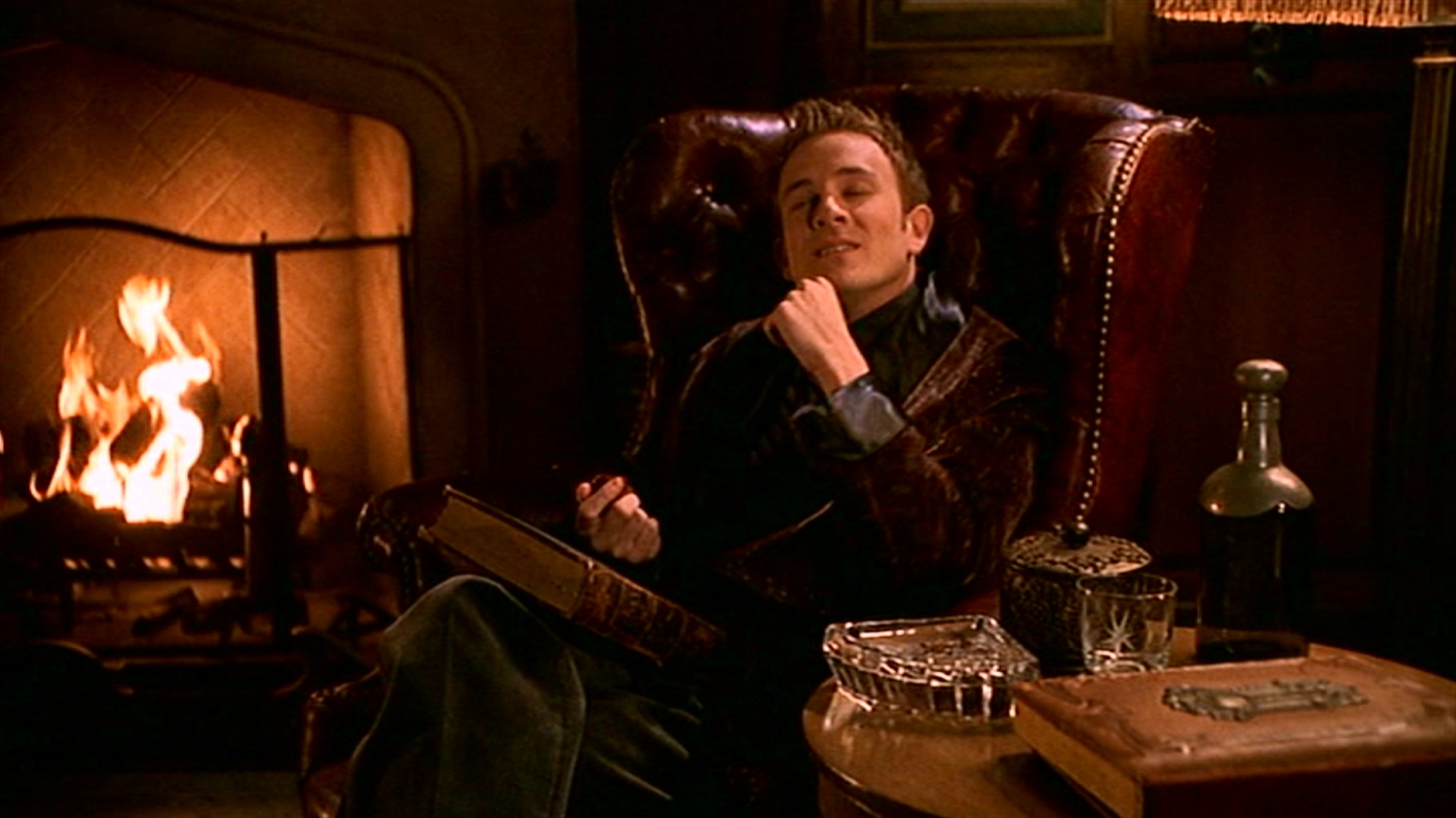 The Victorian era was signified by the period of British Queen Victoria's reign, from June 20, 1837 until her death on January 22,  1901. The era was characterized as stuffy, uptight and oppressive with the expression "Close your eyes and think of England" being offered to women to justify sexual reproduction and overly-lusty men. The Victorian era was heavily influenced by oppressive patriarchal norms, but also Romanticism and even Mysticism in regards to religion, social values, and arts.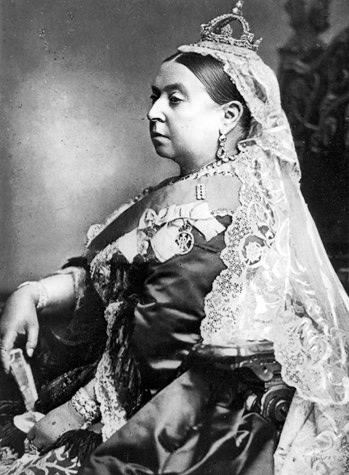 While Victorians were often scientifically-minded, they also had a deep love of magic and paranormal spectacles. Mediums and séances were extremely popular, as were hypnotism shows and other entertainment of this genre.
During this time, Great Britain was embarking on a global campaign of imperial expansion, colonization and domination, particularly in Asia and Africa. These disturbing militaristic actions made the British Empire the largest in human history. Infamously known as "the Empire where the sun never sets", the imperial project resulted in destruction, death and havoc for millions of people being colonized all across the world. At the same time, it spread the tradition of telling ghost stories at Christmas internationally.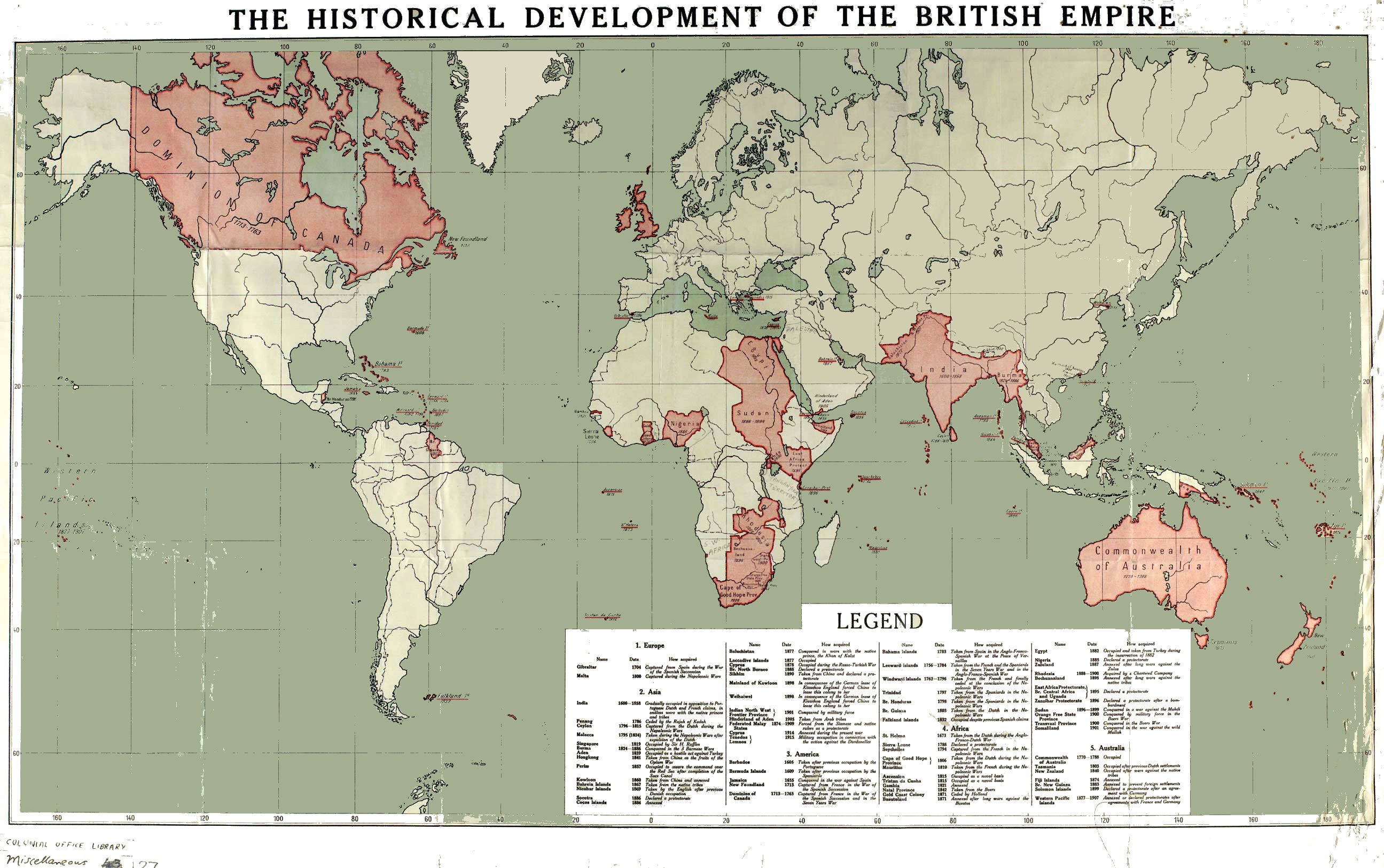 The tradition of telling ghost stories during the Yuletide season is much older than the Victorian era, but peaked during that time. Telling ghost stories during the winter is a hallowed folk custom that stretches back centuries, when families would pass the frosty winter nights with tales of spooks, phantoms and monsters. In Shakespeare's "The Winter's Tale", Mamillius proclaims: "A sad tale's best for winter. I have one. Of sprites and goblins."
According to Religious Studies professor Justin Daniels at the University of Pennsylvania: "Christmas as celebrated in Europe and the U.S. was originally connected to the 'pagan' Winter Solstice celebration and the festival known as Yule. The darkest day of the year was seen by many as a time when the dead would have particularly good access to the living."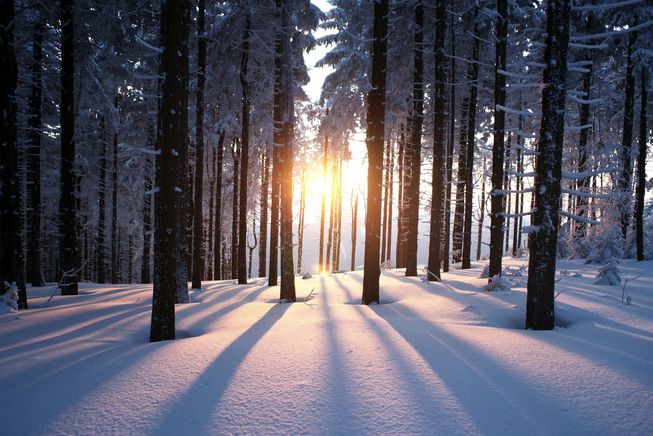 The Victorian Era saw an explosion in ghost storytelling across the British Empire and U.S.A., triggered by the 1843 invention of the industrial steam-powered rotary printing press. This impressive machine could produce millions of copies in a single day, making books much cheaper and more widely available. Ghost stories had traditionally been an oral form, but with the rotary printing press, publishers suddenly needed a mass of content. Ghost stories were seen as ideal because they were typically short, thematic and popular, plus they could be edited quite easily to the required length.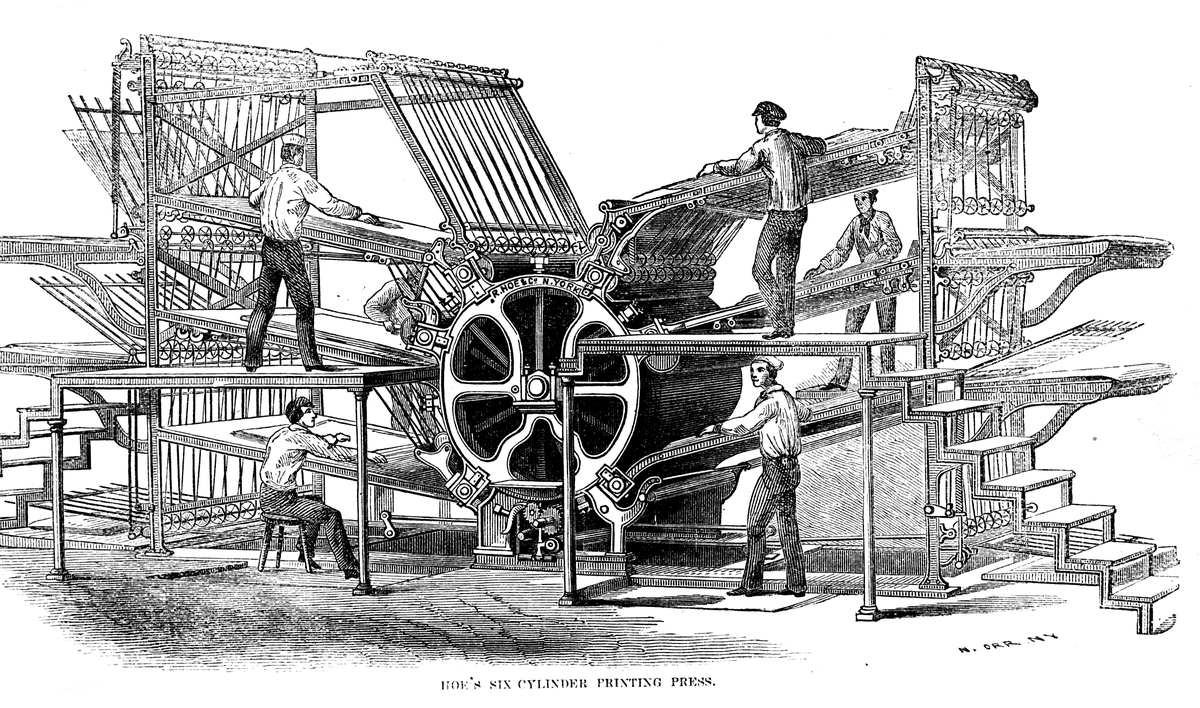 That same year, Charles Dickens wrote the most famous Christmas ghost story of all time, "A Christmas Carol." First published in London by Chapman & Hall and illustrated by John Leech, "A Christmas Carol" recounts the story of Ebenezer Scrooge, an elderly miser who is visited by the ghost of his former business partner Jacob Marley and other spirits. The ghosts of Christmas Past, Present and Yet to Come terrify Scrooge, who, following an epiphany, is ultimately transformed into a kinder, gentler and more altruistic man. Published on December 19, 1843, the first edition sold out by Christmas Eve. Acclaimed by critics as a masterpiece, by the end of 1844, thirteen editions had been released.
"A Christmas Carol" would go on to become the quintessential Christmas ghost story, giving us new idioms like "Dead as a door-nail" and "You are walking like Tiny Tim", all the while popularizing the expression "God bless us, every one!"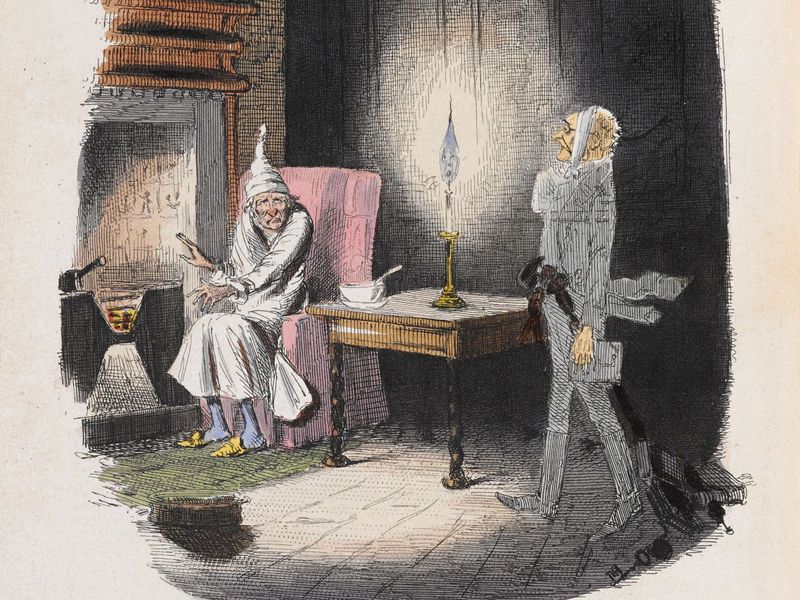 Following its publication, Christmas ghost stories multiplied and became one of the most popular genres in print media during the Yuletide Season. Indeed, Dickens decided to discontinue writing Christmas publications in 1868, complaining to his dear friend Charles Fechter that he felt "as if I had murdered Christmas a number of years ago (perhaps I did!) and its ghost perpetually haunted me." By that time, Christmas ghost stories had taken on a Frankenstein-like afterlife of their own, and many other writers rushed to fill the void that Dickens had left wide open.
Meanwhile, in Victorian Montreal, there was no shortage of ghost storytelling during the Yuletide season. Indeed, Montrealers embraced the winter with fantastic carnivals that featured giant ice castles, mock battles involving hundreds of participants, skating parties at the opulent Victoria Rink and magnificent fireworks displays.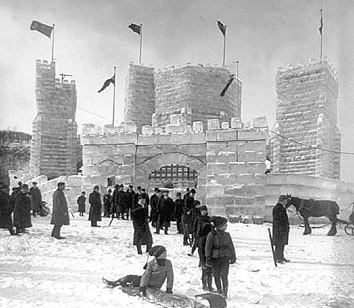 When revelers arrived home after a day at the Winter Carnival, the hearth was stoked, mulled wine and brandy were prepared, and Victorian Montrealers gathered around to listen to and tell ghost stories as the flames crackled, casting eerie shadows across so many a parlor throughout the city.
There were plenty of popular ghost stories to be read from books throughout the British Empire, such as Casting the Runes (M. R. James), The Haunted Ceiling and The Red Room (H. G. Wells), Night Terrors: The Ghost Stories of E. F. Benson, The Three Imposters (Arthur Machen) and Uncle Silas, subtitled "A Tale of Bartram-Haugh", by Irish ghost story master Sheridan Le Fanu.
In many cases, including in Montreal, local ghost stories were also told.
The most popular ghost story in Montreal in the 19th Century was the deranged legend of Simon McTavish, the spirit of a Scottish fur trader who was said to toboggan down Mount Royal in his own coffin, terrifying local residents!
A Scottish immigrant to Montreal on the heels of the British Conquest, Simon McTavish had taken over the fur trade from the French with his highly profitable Nor' West Company. At the age of 46, he selected a beautiful 18 year old French bride named Marie-Marguerite Chaboillez. He moved with her to London, England, and hoped to live out the rest of his days in luxurious bliss.
However, she became seriously depressed and wanted to return to Montreal. McTavish complied, and when they arrived he ordered the construction of a lavish castle on the slopes of Mount Royal. If he could not enjoy the luxuries of London, he would create them for himself.
Using the finest materials available, such as hand-cut limestone blocks, the McTavish Castle was built in the style of the baronial estates in the highlands of Scotland. It was to be a striking and luxurious building that could be seen from the city below, a glorious reminder to the richest and most famous person of all: Simon McTavish.
By 1804 the castle was almost finished – the foundations, walls, and roof were in place, and work was about to start installing windows and doors.
McTavish, who was supervising work from a small cottage a few hundred yards to the west of the castle, stayed out in the rain one afternoon. He caught a cold. His doctor advised him to take some rest, but never one to listen to anybody but himself, McTavish continued overseeing the work in the damp weather. His cold quickly developed into pleurisy and pneumonia, and he died suddenly on July 6th, 1804.
The city was in shock and an elaborate funeral was held on the grounds of the unfinished castle. A magnificent vault was built in the back of the garden, where McTavish liked to read, and it was here that he was interred. His grateful nephews erected a tall stone column in his memory, in honour of his "manly virtues".
Due to legal issues related to McTavish's estate and last will, construction of the castle was immediately abandoned. His wife quickly married another man, a certain young British soldier named Lieutenant-Colonel William Smith Plenderleath. She moved happily back to England to raise another family, leaving McTavish to moulder and decompose all alone in the vault.
Over time, the castle took on a look of dilapidation, as it slowly decayed and crumbled. Cattle wandered inside the ruin during the summer, and in the winter it took on an eerie appearance, as snow drifted through it. It was grey, gloomy, and almost skull-like, its empty windows staring down at the city below.
McGill University was founded in 1821 and it is said that McGill students would go to the vault in the winter, wearing snowshoes, and shout and holler to try and raise the ghost of McTavish. In 1827 the students went too far – the locks of the vault were smashed, and the interior of the tomb was violated. An indignant article appeared in The Gazette condemning the vandalism. The locksmith later reported that he felt a frightening presence in the vault and noticed McTavish's coffin had fallen on the floor, spilling its contents. Without venturing inside, he quickly repaired the lock and fled.
It didn't take long before the castle was said to be haunted. Some people reported spirits flitting in and out of the doors and windows and horrible groaning noises coming from within the unfinished building, whereas others said that a ghost could be seen dancing on the roof. Even more strangely, it was said that McTavish could be seen on certain nights tobogganing down Mount Royal – not on a sled, but rather in his own coffin!
In a publication called Once a Week, printed by Bradbury & Evans in London, England, the Montreal ghost story of Simon McTavish was released in Volume 6 (December 1861 – June 1862). Titled "Nips Daimon", the deranged tale is clearly inspired by the Simon McTavish ghost story that was being vividly told all around Victorian Montreal and, indeed, ever since the fur baron's untimely death in 1804. To read "Nips Daimon", please see pages 602 – 608.
While the City of Montreal figuratively buried the McTavish ghost story by demolishing his crumbling castle in 1861 and using the rubble to literally bury his mausoleum, it never totally faded from the imaginations of Montrealers. Indeed, it has been making a comeback since Haunted Montreal started resurrecting the story by doing in-depth research and offering ghost tours to his gravesite in 2011.
Haunted Montreal is not the only organization reviving old ghost story telling traditions, which faded considerably with the invention of radio, television and the Internet. Indeed, the world-famous Smithsonian Museum recently made a serious Call to Action to revive the Christmas ghost storytelling tradition, as reported by Irish Central.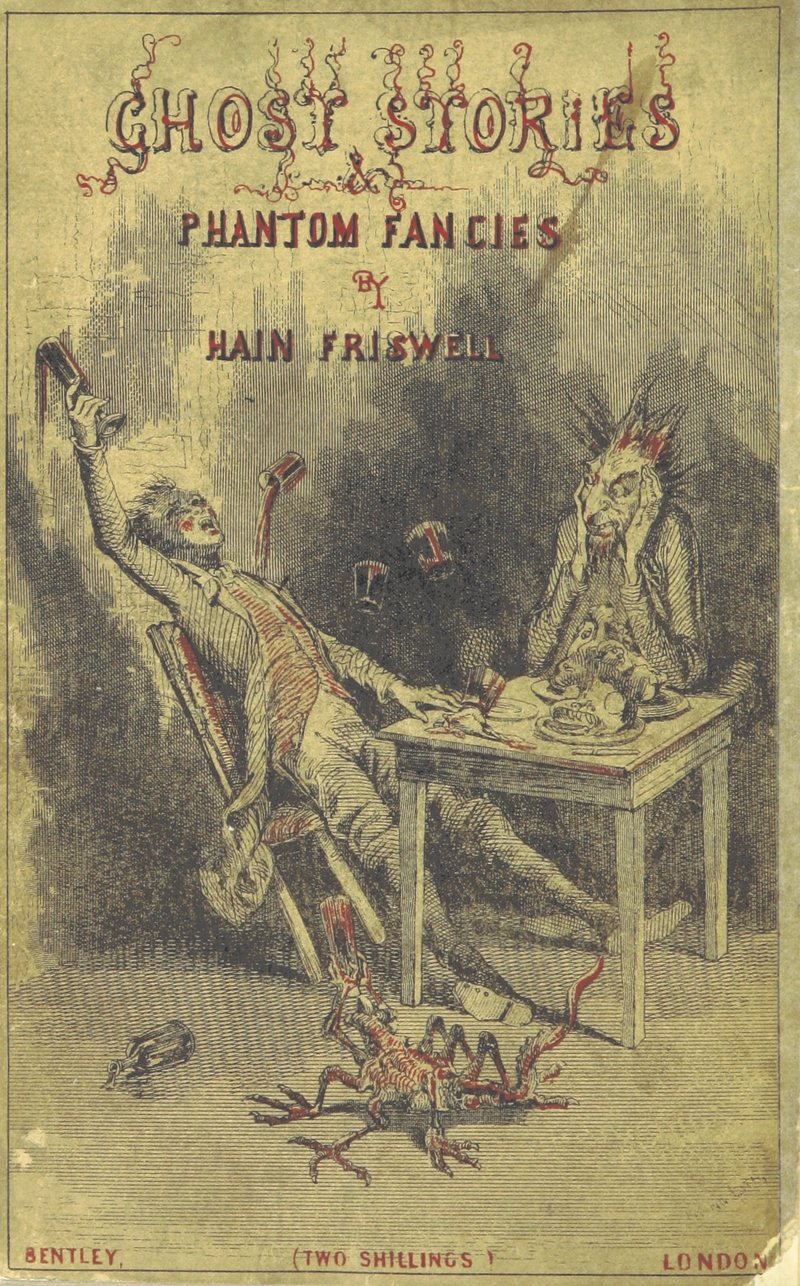 More locally, a Windsor, Ontario illustrator named Seth has been republishing Christmas ghost stories with a publishing company called Biblioasis. According to their website:
"Reading a ghost story on Christmas Eve was once as much a part of traditional Christmas celebrations as turkey, eggnog, and Santa Claus. Biblioasis is thrilled to offer this series of beautifully illustrated, collectible books that share these classic Christmas ghost stories with readers across North America. Seth, our world-famous and beloved cartoonist, designs and illustrates each book in his own inimitable way. Trimmed to fit the coziest stocking, they're perfect gifts for those who want a bit of extra Christmas chill."
There are also cultural remnants and reinterpretations of the old Christmas ghost storytelling tradition in Montreal.
For example, Centaur Theatre's Urban Tales series is vaguely based on the Christmas tradition of telling horrible ghost stories. Always set in early December, Urban Tales features bizarre, comedic, disturbing and deranged monologues delivered by local actors.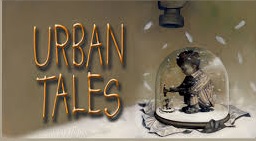 The website describes the 2018 edition, running December 7 – 15, as such:
"Come share an eggnog with us at Centaur Theatre's annual antidote to the excess of candy cane-coated, warm-and-fuzzy feelings typical of the holiday season. For five shows only, this seasonal tongue-in-cheek event features some of Montreal's best actors telling stories – ranging from side-splittingly hilarious to downright bizarre. Accomplished playwright and actor, Harry Standjofski, directs and provides live music between each irreverent tale."
Incidentally, Standjofski describes Urban Tales as "Christmas stories for those who don't particularly like Christmas" in this video, which also features some tales.
Another Montreal Victorian Christmas option is to pay a visit to the Sir George-Étienne Cartier National Historic Site, where an annual event called "A Victorian Christmas at the Cartier's" is held. The historic site invites guests to "Discover how styles dating back to 1867 are still in vogue 150 years later! Be charmed by the elegant Victorian decor featuring miniature fir trees, handmade cards and of course, champagne!"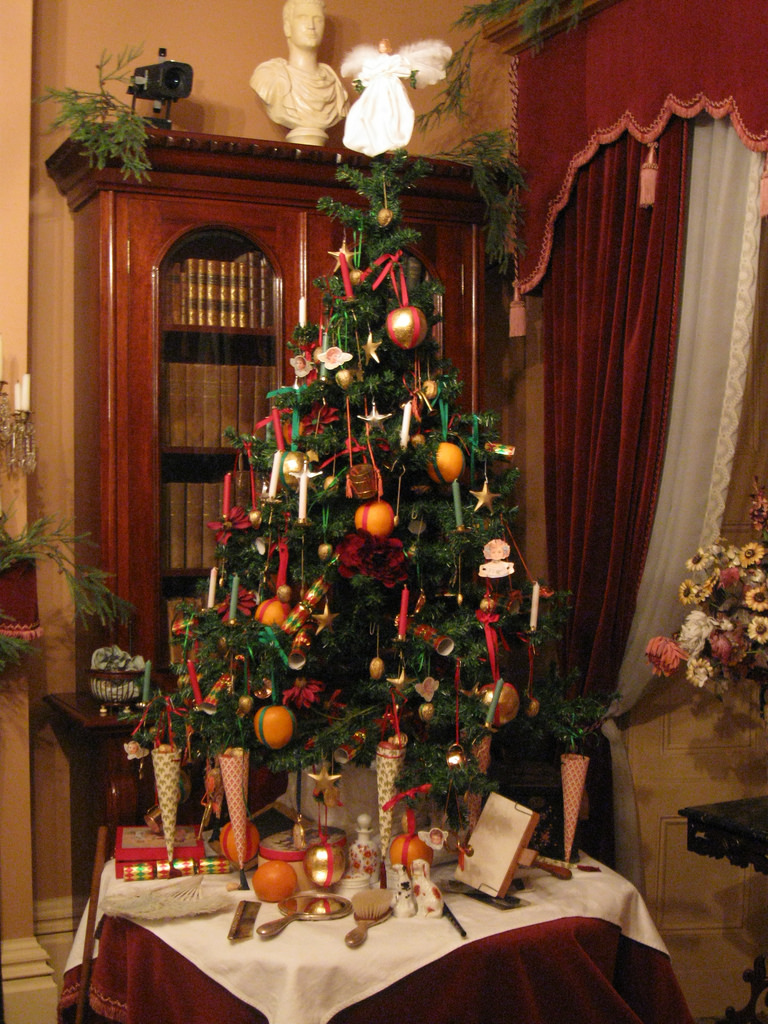 On its website, the Sir George-Étienne Cartier National Historic Site sets the scene:
"It's Christmas, 1867; the Confederation has just been formed, and festivities are in full swing at the Cartier home! All the latest trends in decoration, cooking and fashion are sought out to delight the guests. During your visit to the house, discover the history and unexpected origins of some of our still-current holiday traditions. If you're looking to go out with friends or need a break from December's hustle and bustle, come visit the Cartier house with its festive decorations. You can enjoy a hot drink by the fireplace, take a souvenir photo with charming period accessories, or make your own personalized holiday card."
Guests can also "Fill the next year with love and happiness by kissing your good company beneath the traditional mistletoe" and enjoy hot drinks by the fireplace.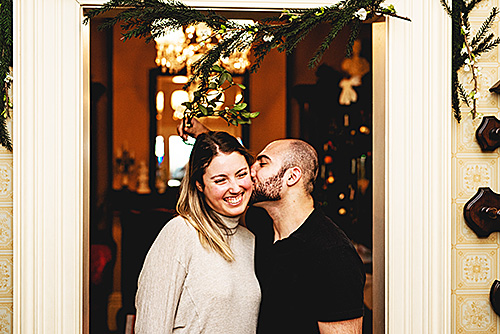 Indeed, the website instructs visitors to: "Take a break from the December frenzy and enjoy a hot, old-fashioned drink next to the fireplace. Taste wassail (a hot mulled English drink) and the new Victorian Christmas tea, specially created for the historic site. All of this with ambient music."
Unfortunately, while clients can sit by a roaring Victorian fire with mulled wassail, it appears that Christmas ghost stories are not yet told at the Sir George-Étienne Cartier National Historic Site. This in an unfortunate fact, given that they certainly would have been told in 1867, when ghost stories were one of the most popular genres throughout the British empire.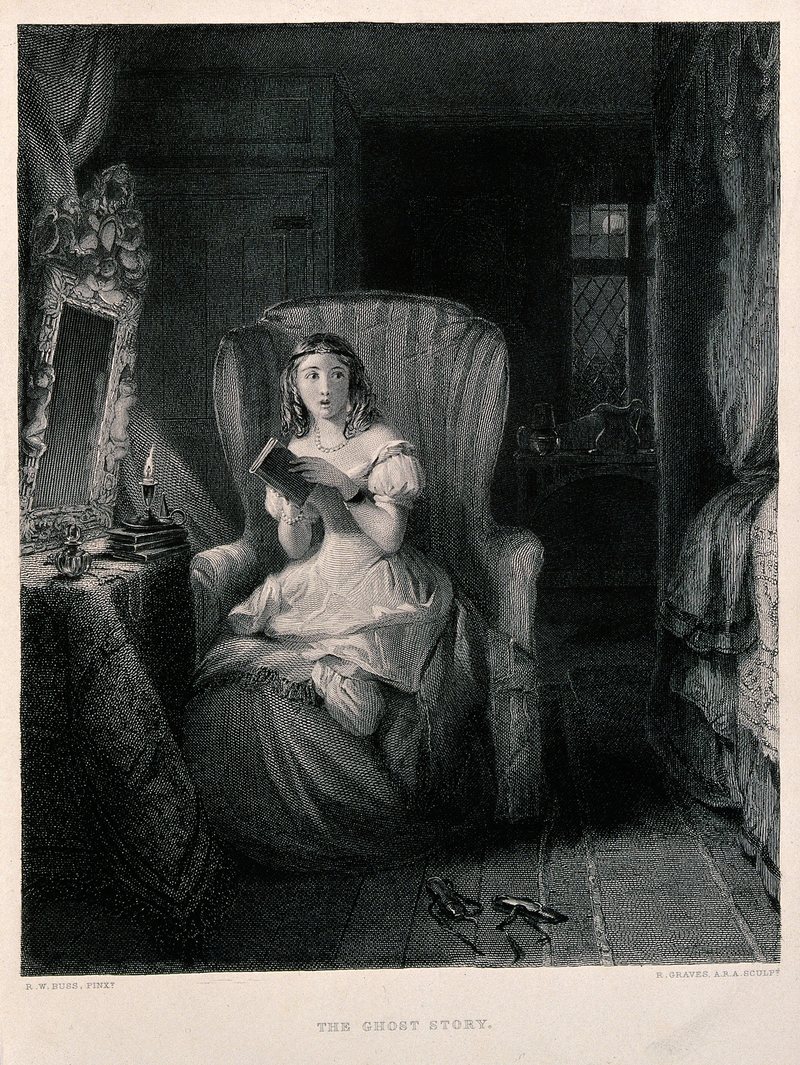 To correct this unfortunate cultural gap, Haunted Montreal plans to heed the Call to Action by the Smithsonian Museum and resurrect the spooky Christmas tradition.
As such, Haunted Montreal promises to create a proper Victorian Ghost Storytelling event, set beside by a roaring fire with mulled brandy or wine in hand, for the December Christmas Season in 2019!
COMPANY NEWS
The Hallowe'en Season is now past us, but fans need not worry!
Haunted Montreal is pleased to announce that we will be launching a prototype of our new Haunted Pub Crawl in the month of January and it should be available to the public in January or February, 2019 at the latest.
Haunted Montreal also offers private tours for groups of 15 or more people, including company outings, school groups, bachelorette parties and all types of gatherings. Please contact info@hauntedmontreal.com to organize a private tour.
Haunted Montreal in the News:
Haunted Montreal had a strange experience lately when we contacted Les amis de la montagne (The Friends of the Mountain in English) to ask them about the traditional name of Mount Royal in the local indigenous language of Kanien'keha to improve our visitor experience on Mount Royal.
We were surprised when informed that "There is no known name used by natives for Mount Royal prior to the contact period. In addition, the stories of the discoverers do not mention the name given to the mountain by the natives."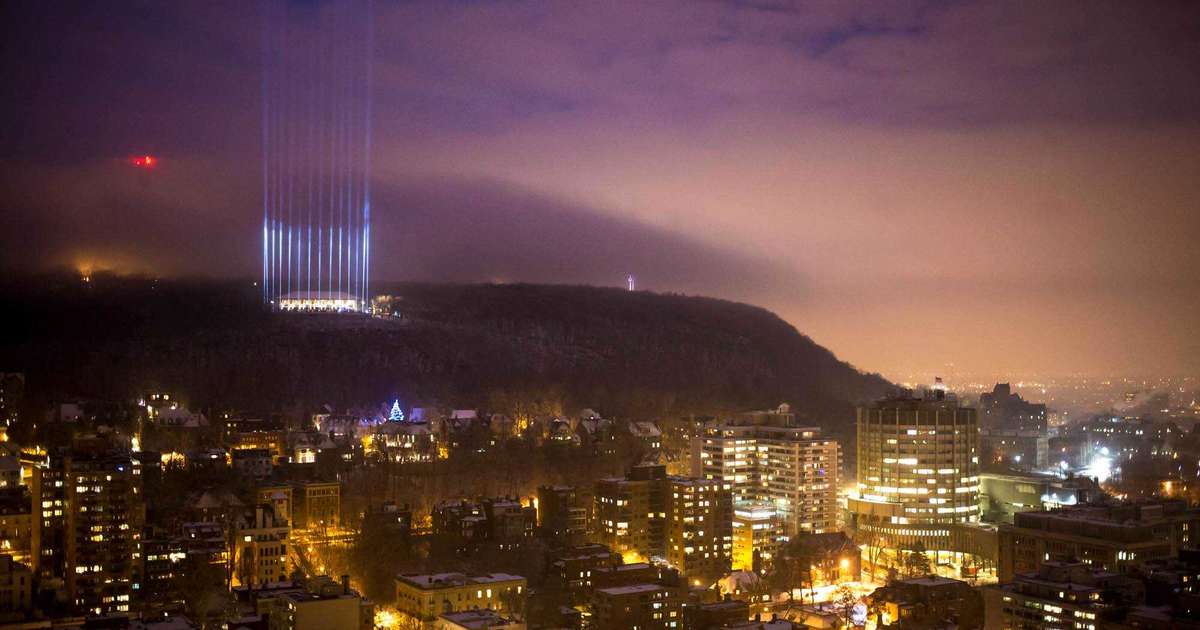 Thinking this strange, Haunted Montreal contacted the good people in Kahnawake and they told us that the Indigenous name for the mountain is Otsirà:ke in the Kanien'kéha language, and was called that long before Jacques Cartier "re-named" it Mount Royal in 1535, after kindly First Nations guides from Hochelaga led him to the top of Otsirà:ke.
You can see various media reports about the scandal here.
Because Haunted Montreal operates on the un-ceded traditional indigenous territory of Tio'tia:ke, part of the traditional domain of the Kanien'kehá:ka Nation, the custodian of these lands and waters, we are lobbying  Les amis de la montange to acknowledge the fact that that the original name of the mountain is Otsirà:ke. We are asking them to include this Indigenous information on their website and signs around the mountain park. We are also recommending that they offer a territorial recognition on their website and before all official meetings.
If you agree with Haunted Montreal, we invite you to contact  Les amis de la montange at info@lemontroyal.qc.ca to make your opinion known. Please note that 2.0 tourists are thirsting for Indigenous experiences and information within major cities they visit. In order to avoid losing tourists to other cities,  Les amis de la montange should be inclusive and add Otsirà:ke to it website, materials and signs and start doing proper territorial recognition, otherwise tour operators like Haunted Montreal will lose business to other cities.
We are also pleased to recommend a new book called Macabre Montreal, which could make an excellent Christmas gift.
Written by Mark Leslie and Shayna Krishnasamy, it is a "collection of ghost stories, eerie encounters, and gruesome and ghastly true stories from the second most populous city in Canada."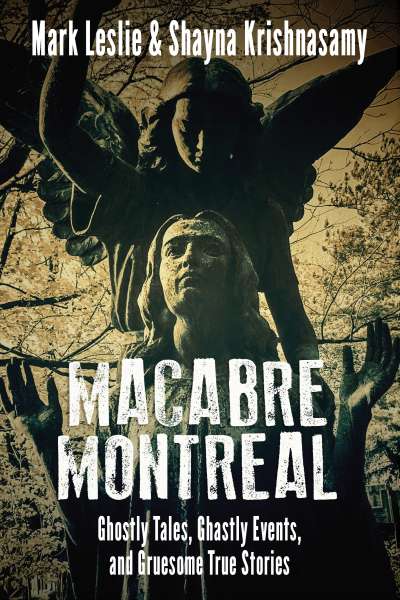 The authors write:
"Montreal is a city steeped in history and culture, but just beneath the pristine surface of this world-class city lie unsettling stories. Tales shared mostly in whispered tones about eerie phenomena, dark deeds, and disturbing legends that take place in haunted buildings, forgotten graveyards, and haunted pubs. The dark of night reveals a very different city behind its beautiful European-style architecture and cobblestone streets. A city with buried secrets, alleyways that echo with the footsteps of ghostly spectres, memories of ghastly events, and unspeakable criminal acts."
With the introduction written by Haunted Montreal, Macabre Montreal is a must-read for anyone interested in Montreal's dark side.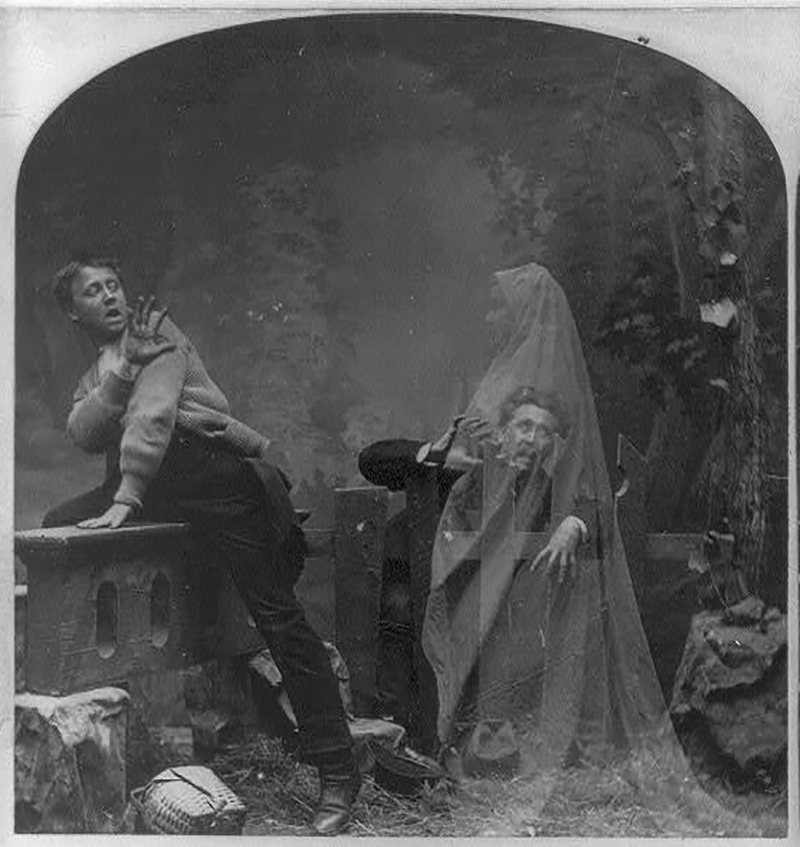 Haunted Montreal would like to thank all of our clients who attended a ghost walk during the 2018 season! If you enjoyed the experience, we encourage you to write a review on our Tripadvisor page, something that helps Haunted Montreal to market its tours. Lastly, if you would like to receive the Haunted Montreal Blog on the 13th of every month, please sign up to our mailing list on the top right of this page.
Coming up on January 13: Montreal's Haunted Pubs and Drinking Establishments
With over 40 haunted pubs and drinking establishments, Montreal has perhaps the most haunted watering holes of any city on the planet. While Dublin City, Ireland has around 15 haunted pubs and Savannah, Georgia, "America's most haunted city", has around 25 paranormal bars, Montreal is clearly the best metropolis to enjoy a glass of spirits with some spirits! Our January blog explores not only haunted pubs, but also other paranormal drinking establishments, from hotel bars and theatre lobbies to private clubs and discotheques. There is even an old brewery, Canadian Legion, train station and McGill University Frat House where suds are imbibed! We also introduce our new Haunted Pub Crawl, being offered for the first time to the public!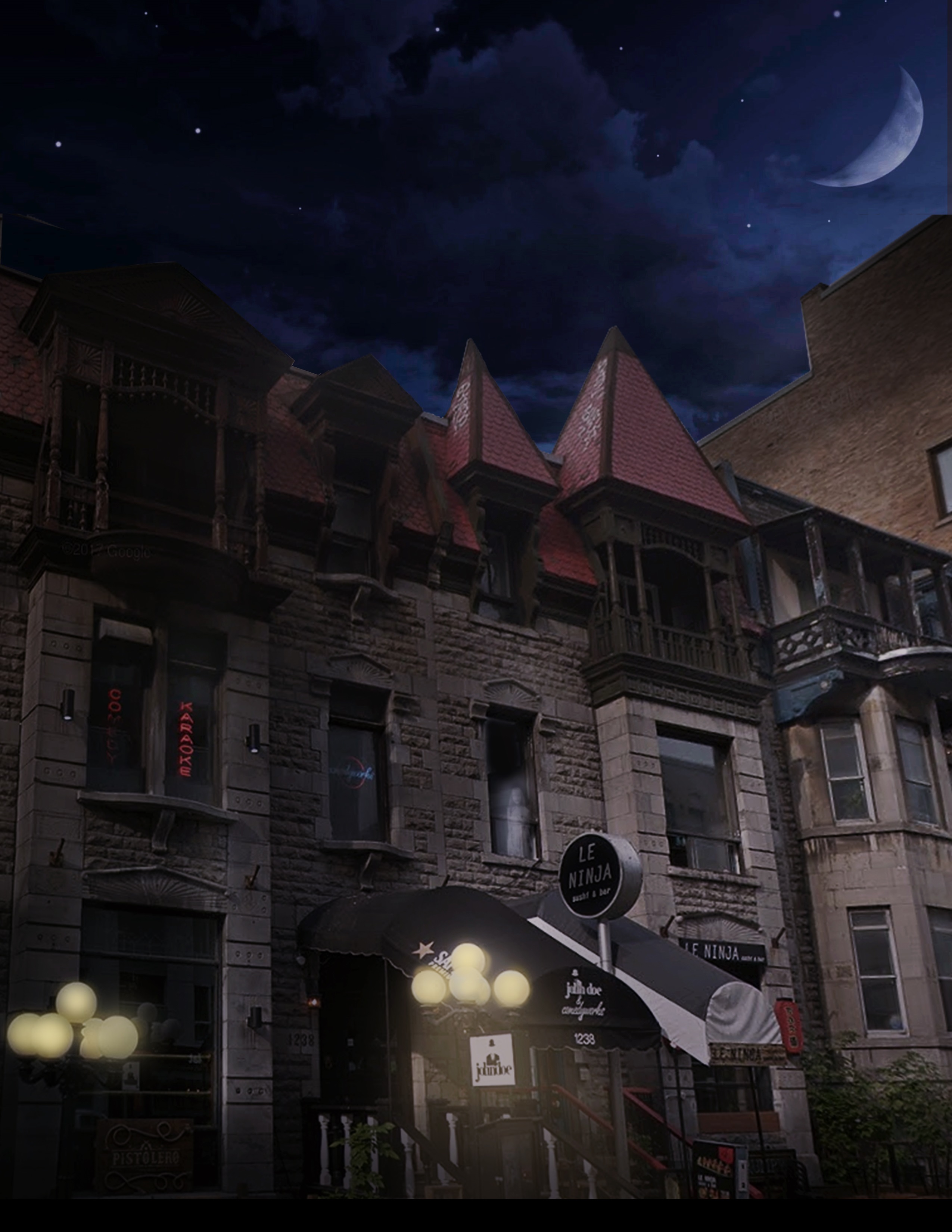 Donovan King is a historian, teacher, tour guide and professional actor. As the founder of Haunted Montreal, he combines his skills to create the best possible Montreal ghost stories, in both writing and theatrical performance. King holds a DEC (Professional Theatre Acting, John Abbot College), BFA (Drama-in-Education, Concordia), B.Ed (History and English Teaching, McGill), MFA (Theatre Studies, University of Calgary) and ACS (Montreal Tourist Guide, Institut de tourisme et d'hôtellerie du Québec).