Haunted Montreal conducts Ghost Walks, Paranormal Investigations & Haunted Pub Crawls. Our team also carries out research into ghost sightings, paranormal activities, historic hauntings, unexplained mysteries, and strange legends in the Montreal area.
We publish the Haunted Montreal Blog on the 13th of every month with a local ghost story. This service is free and we invite you to sign up to our mailing list.
Haunted Montreal would like to acknowledge that we operate on the un-ceded Indigenous territory of Tio'tia:ke and that the Kanien'kehá:ka (Mohawk) Nation is the custodian of these lands and waters.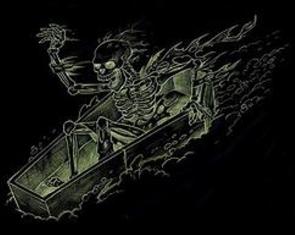 Ghost Walks, Paranormal Investigations & Virtual Tours (Now Playing)
Conducted by a professional actor and storyteller, ​Haunted Montreal is currently offering two in-person experiences and a virtual tour.
Please Note: Due to Public Health guidelines, we are currently limited to a maximum of eight clients at a time for in-person tours and experiences. Also, all in-person tours and experiences respect the province-wide curfew currently in effect in Quebec.
Haunted Downtown Montreal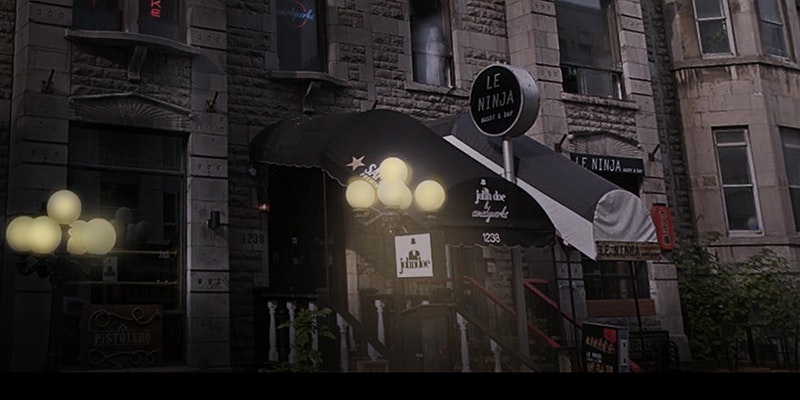 A guided walk through Downtown Montreal's haunted bars, a forgotten graveyard, hotels rife with paranormal activity, and other locations where ghosts have been spotted! (More Info)
Paranormal Investigation – Old Sainte Antoine Cemetery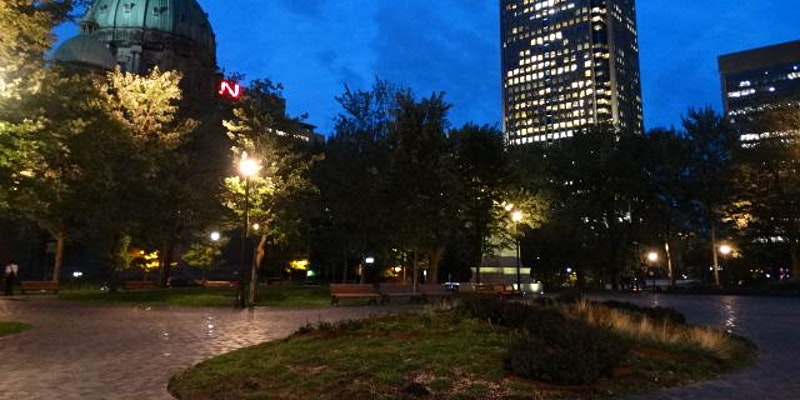 Learn strategies and techniques to locate and communicate with spirits while walking on top of Downtown Montreal's largest forgotten cemetery, with approximately 70,000 buried beneath! (More Info)
Virtual Ghost Tour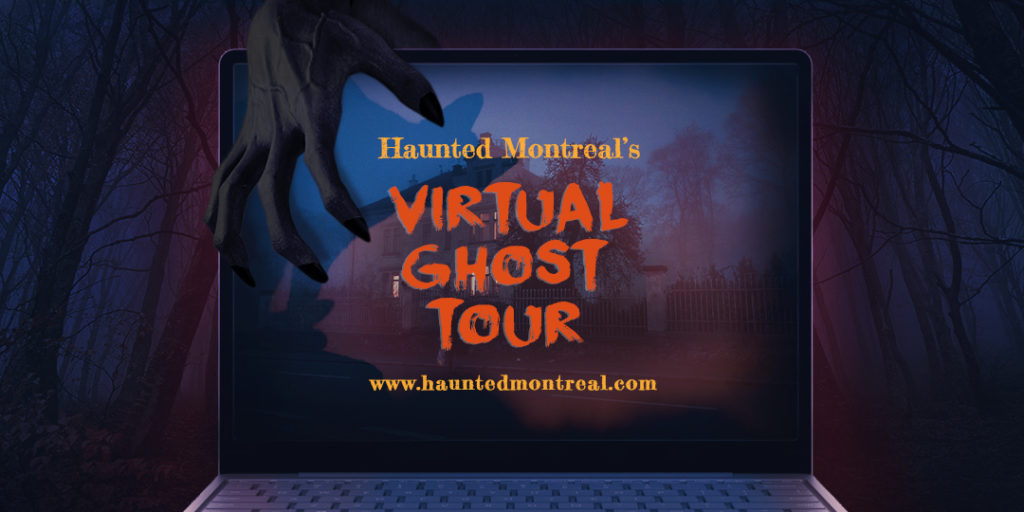 A professional ghost storyteller will regale guests with the city's most infamous ghost stories and haunted locations, complete with a creepy online atmosphere! (More Info)
Haunted Experiences (Coming Soon)
Ghost Tours:
Other Haunted Experiences:
Research
Haunted Montreal also conducts research into local hauntings and welcomes people with a story to get in touch. If you have experienced anything ghostly, paranormal or otherworldly in Montreal and want to share your story, please let us know. We publish a new Montreal ghost story every month at the Haunted Montreal Blog.
Haunted Montreal Blog
The Haunted Montreal Blog is released on the 13th of every month! The blog focuses on a new Montreal ghost story each and every month, information about the haunted tourism industry and company news. Please sign up on the mailing list (below) to receive it on the 13th!
---
Haunted Montreal Blog #66 – Montreal's Haunted Victorian-Era Ice Castles

The ice castles were also rumored to be haunted on account of the fact that Dominion Square was established on the old Saint Antoine Cholera Cemetery which had closed in 1799 because it was full. With tens of thousands of corpses buried under Dominion Square, many stacked in burial trenches, rumours spread that the Dead were unhappy with these celebrations taking place on their old cemetery.

Haunted Montreal Blog #65 – Montreal's Werewolf Legends

Werewolves and similar creatures have a long history of plaguing those living on the island of Tiohtià:ke/Montreal. When the French began colonizing the Indigenous lands of Turtle Island in the early 1600s, strange European tales of werewolves came with the settlers.

Haunted Montreal Blog #64 – Montreal's Haunted Sewers

There are reports of strange moaning noises and metallic clanging within the old sewer. Security guards have claimed the noises usually start around 9 p.m. and can last throughout the night. The best theory about why the collector is haunted takes us back to Christmas Day during 1840.